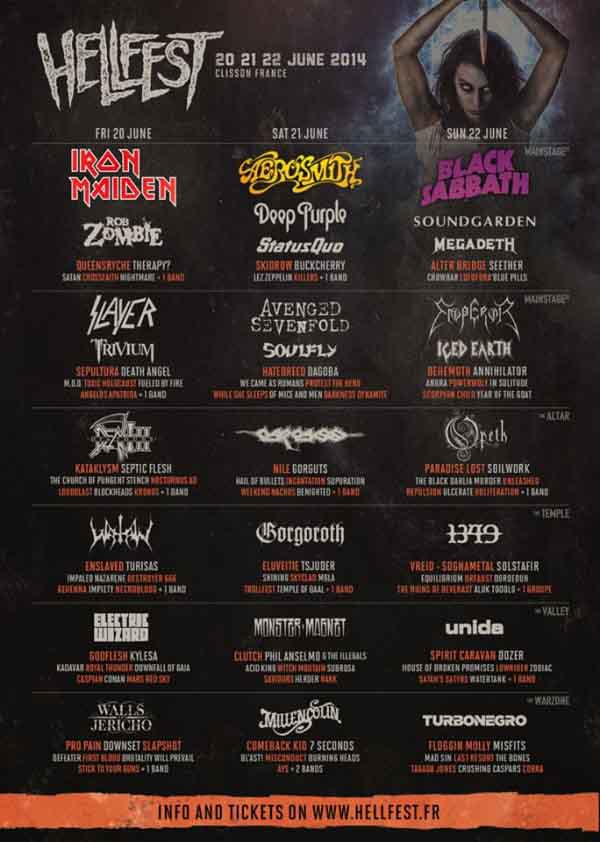 By now, you've probably heard that France's Hellfest had been planning to team up with a porn site to provide entertainment at the show. Naturally, two sides have formed, the pro side who think either this might be cool or it should be allowed, and the con side which thinks it's a bad idea.
I'm going to join the con side at a meta level by saying that I think we should be very careful about involving any industry with metal, including the "metal industry" (which should be an oxymoron) itself. Industry wants the opposite of music quality; it wants a tractable fan-base that will buy whatever comes out so long as it has some "new" quality, like using a trombone or a different singer.
Pornography is many things. There's a moral argument against it from conservatives, which is that it debases the family; there's also a moral argument against it from liberals, which is that it degrades women. Probably both are true to some degree, but it's also true that women and men both voluntarily join up to participate both in the films and in purchasing the eventual product. Either it's not debasing/degrading, or some people want that experience or at least don't mind it.
But the real issue here is economic. People are already leery of Toyota's Scion imprint sponsoring metal shows, or past sponsorship deals with alcohol companies. There's no reason we should be less skeptical here just because porn is an "underground" industry (like the "metal industry"). It will still try to infiltrate and use you for its own ends, metal fans, because to it you represent dollar signs. Does the money go into the music, or the… ah… you know?