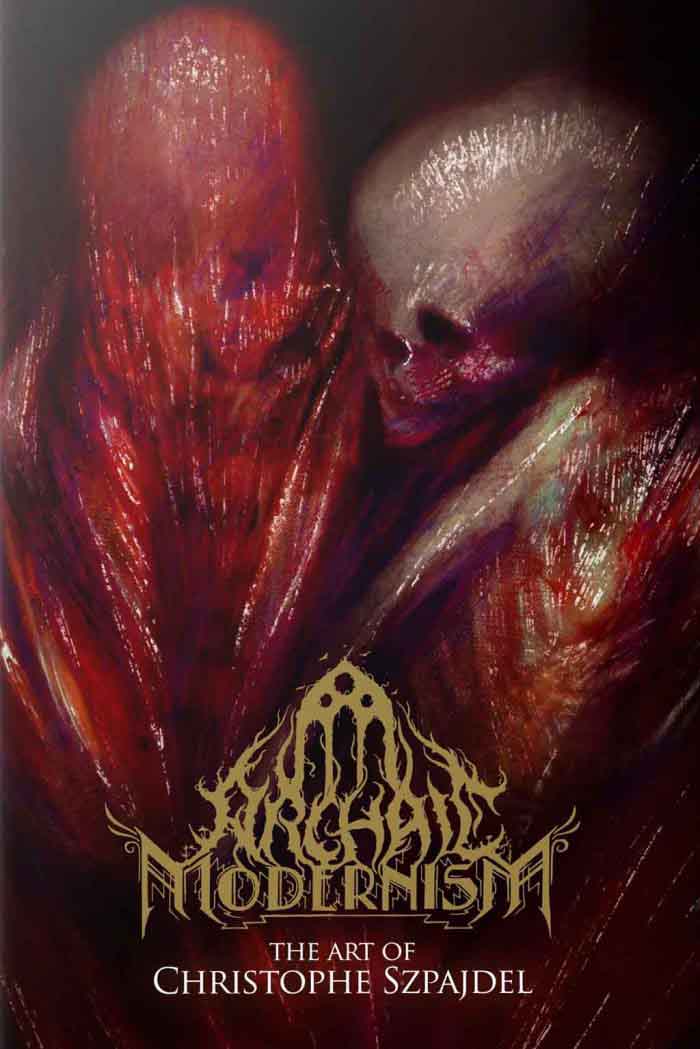 We have all seen his logos: Christophe Szpajdel illustrated the branding for much of classic black metal and rose to prominence as the genre exploded in the late 1990s. Heavy Music Artwork honors him in part of its book series on hard rock and heavy metal artwork with Archaic Modernism: The Art of Christophe Szpajdel, now available for pre-order.
The label comments:
Christophe's work is extremely sought after, and it has now gained interest from clients outside the metal scene. By far one of the most prolific but also the furthest reaching artist with now around 10,000 logos completed to date. Art Deco and Art Nouveau are the real sources of inspiration, exploring the abyss of imagination in crafting a logo and at the same time, aesthetically pleasant, attractive and functional. 'Archaic Modernism' takes a journey into the artist visual universe and philosophy, accompanied by the works of Stanislav Krawczyk.
The book will have the following attributes:
Dimensions 170 x 245cm (6.7 x 9.64 inches)
Gloss Hardback
Sewn Binding
Silk 300 pages (Approx)
150gm pages
Silk dust jacket
You can acquire your copy via pre-order.