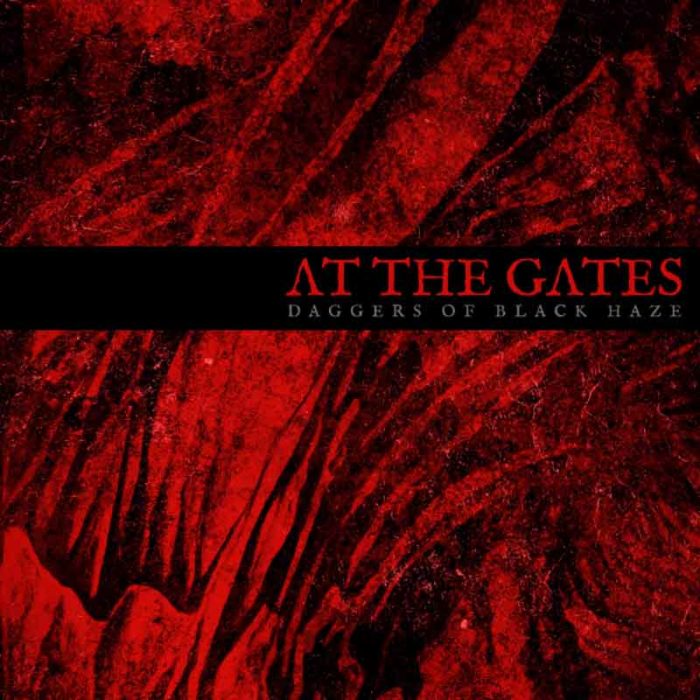 I used to think of Leftism as a radical new idea that happened to be deceptive. Now I see it merely as a descent into incoherence that occurs whenever appealing to a broad social group becomes more important than accurately understanding the world.
As its career both revs up and dissolves in a lack of direction that has led the band to follow trends from ten years ago, At The Gates has made an attempt to create profundity aesthetically, or in other words like television advertisements and movies, sculpt imagery and sound that seem profound rather than having actual depth. This "attack by the surface" is a hallmark of modernity.
Early At the Gates achieved profundity by adopting a mood and developing it, allowing melodic guitar work in a death metal context to avoid being slaphappy speed metal silliness as it usually was at the time. New At the Gates wants to have people take them seriously, but it is not going so well.
At the Gates vocalist Tomas Lindberg comments on the track as follows:
It is conceptually one of the cornerstones of the album. Driving home the point of the need for a war on apathy and the populistic forces that takes advantage of it. This is a fight against the abyss. A beacon for the importance of real art, real forms of expression, and importance of our understanding of our mutual cultural history.
This is word salad. We get that he adopted Kurt Cobain's theory that our problem is "apathy," which really is not a philosophy since it requires us to see the opposite of apathy as emotion or empathy, which is convenient for those who sell emotional day trips written into rock songs.
The rest, however, consists of one dogwhistle (populistic = bad) and then some popular terms like "mutual cultural history" which fits in with the emphasis on art and expression. In other words, this album is self-referential, but he is going to try to tap into the anti-Trump sentiment of a fearful Europe.
Is it any wonder that most bands end up at this point eventually? The years of inspiration are long gone, so now the songs are all surface and musical technique, without any artistic point. And yet albums must be sold, and so the "profundity" must be invented, which requires them to combine a mishmash of concepts and buzzwords and try to pass it off as something "new" to their credulous audience.
Notice how much of a you-are-so-deep sales job has been performed just by that excerpt from the statement of the vocalist. "Conceptually" weighs in as the third word, then he brings out his Big Concept phrase "war on apathy" and contrasts it with… well, what, really? "Real" art, expression, and globalism, apparently.
It is sad to see a mighty band fall so far. Then again, compared to what has happened to Sweden, this might rank as "mild" degradation, downfall, and degeneration.
Tags: apathy, At the Gates, empathy, populism