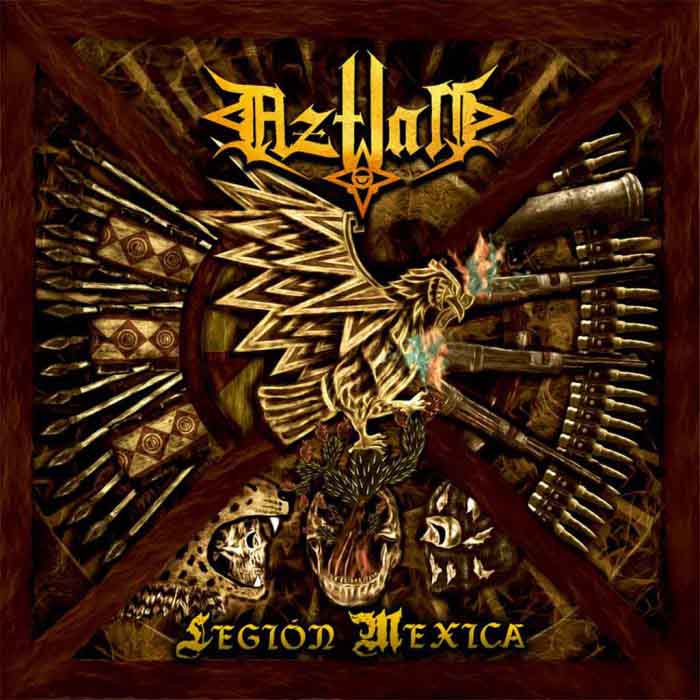 Speed metal effectively died once Sepultura mixed it with nü-metal and punk on Roots, but that also uncovered a new style by revealing that speed metal mixes well with tribal, folk, and classical influences, something Aztlan explores on Legión Mexica, a feast of Spanish- and Mexican-themed folk styles mixed with Pantera/Metallica style bouncy speed metal.
These songs operate by using the percussive muted strum riffs of speed metal, alongside shredding open string riffs in the Slayer/Exodus style for texture, with patterns from mariachi guitar alongside Aztec-inspired ritual music providing melodic foreshadowing that drives each song forward. Hissed distorted vocals drive this forward.
Like later albums from Prong that tried to incorporate other influences, this makes metal the backdrop and in fusing it with other styles, turns those into the foreground, letting them drive the riff changes that make a metal song move along. Designed for the radio market but nicely listenable, Legión Mexica shows greater attention to making songs instead of styles, bizarre riffs, and theories, and so despite being from a more commercial vein, hits harder and lasts longer than most material now.
Tags: aztlan, folk metal, mariachi, Speed Metal