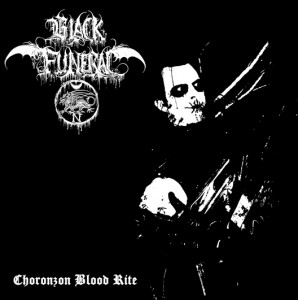 Black Funeral – "Choronzon Blood Rite" MCD
From the storms which tear the earth, haunting the skies at night, empowering chaos and embracing vampyric magick, the cult USBM horde Black Funeral return from the abyss with this morbid spell of blood lust and darkness! Raw, vampyric & occult Black Metal.
Pre-orders "soon" at Dark Adversary.