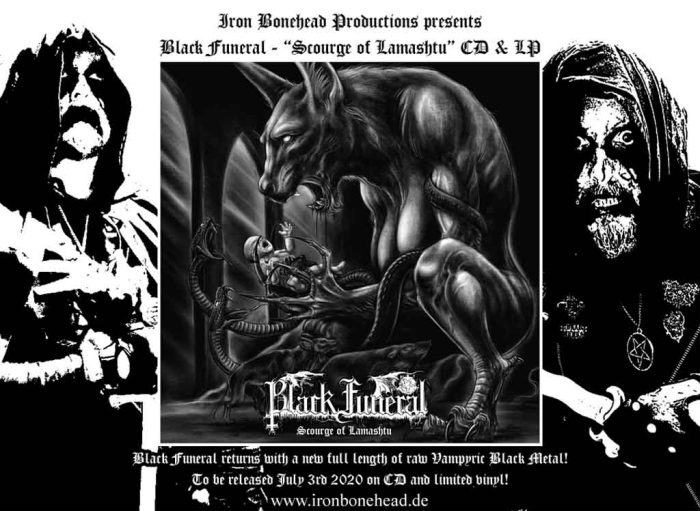 Vampyric/Ooccult black metal veterans Black Funeral released a single entitled "Kassaptu Lemuttu (Incantations of Zaqiqu-Demons of the Underworld)" in preparation for their upcoming album entitled Scourge of Lamashtu, set to be released on July 3rd throughIron Bonehead Productions.
The label has released the following statement regarding the upcoming album:
Iron Bonehead Productions sets July 3rd as the international release date for Black Funeral's highly anticipated tenth album, Scourge of Lamashtu, on CD and vinyl LP formats.
"Kassaptu Lemuttu" sees Black Funeral attempting to fuse their ambient and atmospheric dictum with their developing identity as a melodic black metal act as exemplified by the work on their previous EP, The Dust and Darkness. Experienced listeners will find much here that is familiar, yet well executed and expressive.
Tags: black funeral, Black Metal