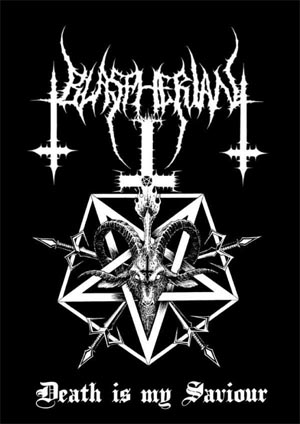 Texas-based old-school death metal band Blaspherian have rejoined with vocalist Desekrator who was heard on the Allegiance to the Will of Damnation EP and is preparing to release split releases with Imprecation, Godless, Crucifier and In League With Satan.
Known for their dedication to old school death metal standards like Immolation, Deicide, Incantation and Obituary, Blaspherian make earth-shaking death metal with hints of doom metal. Strictly occult, the music portrays a darker side of humanity that most would rather repress.
After the highly-acclaimed Allegiance to the Will of Damnation EP attracted interest in the underground, Blaspherian recorded a full-length entitled Infernal Warriors of Death in 2011 which received wide praise. The underground awaits their next moves with bated breath.
European fans will get to experience Blaspherian when the band plays the Kill-Town Death Fest (KTDF) in Copenhagen, Denmark. For more information, please visit the band's Facebook page.