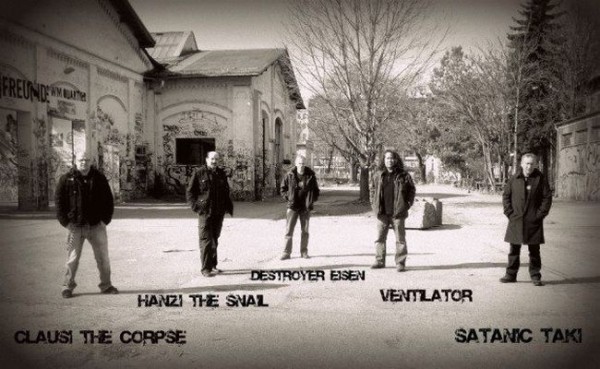 To love grindcore is to love the genre "as you find it." That is, it doesn't make sense to go around wishing why there isn't more progressive symphonic grindcore with world music influences. Grindcore is grindcore.
There's plenty of room within that genre however. The only rules are brutal punk/metal fusion chromatic riffing and a certain spirit that keeps intensity high and doesn't deviate into either holiday carols or life-affirming waiting room jazz.
Germany's Blood have been a secret of the genre for years. Like other minimalist grindcore they specialize in the riff itself, a form of art that is closer to sculpture than music as they use rhythm and direction relative to previous notes to wrest expressive phrasal forms out of chromatic strikes.
Luckily, someone recently uploaded this amazing Blood concert ("show" for you hipsters) in Speyer, Germany. Check it out, and vomit blood!