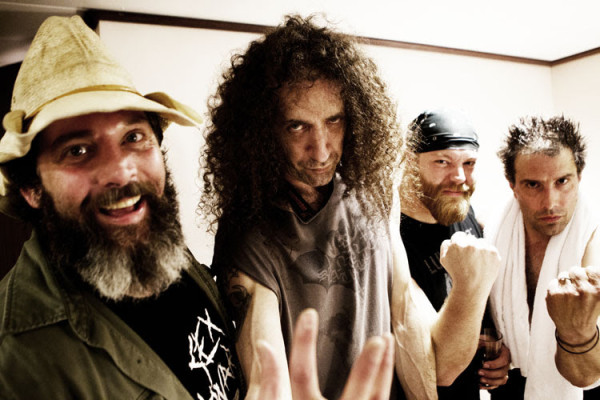 Many of us are still in mourning from the recent announcement by NY grindmasters Brutal Truth that the band would be disbanding shortly. However, Brutal Truth is going on one last world-destroying tour and they're releasing European dates for that tour now.
In addition to announcing their final tour dates, Brutal Truth has also unveiled the brand new video for the track "The Stroy." Taken from their split with powerviolence band Bastard Noise, "The Stroy" shows Brutal Truth at its most vicious.
Famous for spearheading second-wave grindcore in the early 1990s, Brutal Truth imposed death metal technicality on grindcore without adulterating the raw punk nature of the genre. Culminating in their innovative and bizarre Need to Control in 1994, the band's journey into grindcore showed that the genre was far from dead and did not need to be adjusted for the death metal audience.
Confirmed BRUTAL TRUTH European shows:
5/02/2014 Temples Festival – Bristol, UK – Last ever UK show
5/03/2014 Neurotic Deathfest – Tilburg, NL – Last ever Netherlands show
5/21/2014 Hellfest – Clisson, France – Last ever France show
Tags: brutal truth, Grindcore