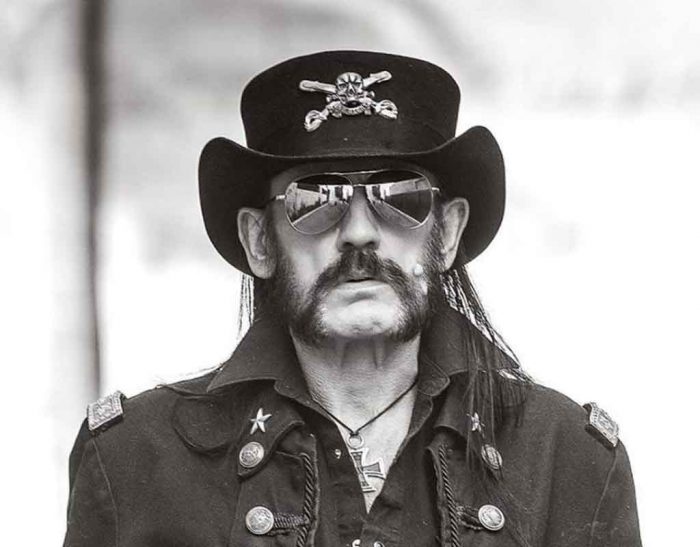 We make fancy terms for obvious things. Political correctness means making taboo any terms except those which support our "Libertarian Communist" style system; cancel culture and deplatforming mean the public spectacle of removing dissidents and non-conformists.
Unfortunately for them, metalheads are non-conformists to human society and have our allegiance to nature and cold dark realism instead of the fluffy, profitable, and zombielike social control to which human civilizations turn as they decay from within.
One of our number, the late Lemmy Kilmister, now finds himself under attack through the coffin lid by a member of KISS who wants us all to join in with the corporate and Leftist model:
'I knew [Motorhead bassist] Lemmy Killmister for many years, I went to his funeral. He was a sweetheart. He loved everybody, we were friends. But Lenny was attracted to Nazi paraphernalia. He used to collect that stuff.

'But you need to pick your targets. The subtle uses of hate, if it becomes fashionable, yes attack that. But the bigger issues are outright hate, neo-Nazi groups.'
He followed it with a call for political purges in the Communist style:
Simmons told DailyMail.com he was disgusted by the racism he sees in America and said society should take a hardline approach to those spreading prejudice and hate, comparing them to cockroaches.

'Identify them, make their lives miserable – legally. Shine the light on that cockroach.'

'The guy with his drunken buddies hurling racial epithets, take photos of him. This guy's name is so-and-so and he lives right outside of Manchester and works in this garage. Guess what the garage is gonna do? They're going to fire his ass right away, because they don't want the attention of hiring a hate-monger.'
Obviously, metal will be divided by the ensuing crisis as the Left has been trying to do for years, but metal always breaks for the natural over the human. In the natural world, conflict is the norm; only humans try to suppress it and are willing to use repression toward that end.
Tags: cancel culture, censorship, chaim witz, deplatforming, KISS, lemmy kilmister, motorhead, political correctness