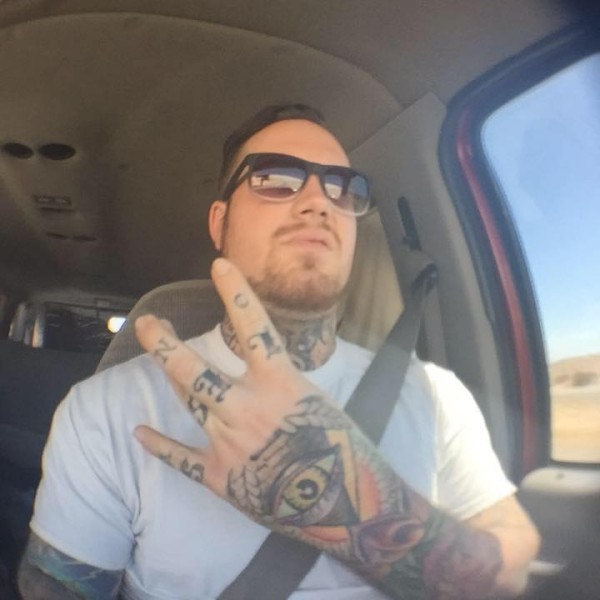 Chris Whited, from mainstream metal band King Conquer, allegedly got jumped in the pit by some adversaries at a recent concert. But what has attracted attention from the reality-blind SJW journalist camp is what he said afterwards:
So I Moshed last night for adaliahs last song because it was there last day with us, and some pussy got butthurt and scooped me up from behind and slammed my face on the concrete(which knocked me out) then 4 other pussy ass faggots decided to kick me in the face while I was on the ground already knocked out, and then none of them would fight anyone one on one. And then they all lied to the cops about what happened. Long story short, I woke up in the hospital with no clue about anything that happened. Crazy, that's never happened to me before.
In particular, it seems his use of the term "faggot" — used in different contexts by men around the world to refer to both homosexuals and men they dislike — has attracted the Language Police who want us all to feel guilty for not outright attacking him. Nevermind if you think his use was bad form; you are bad, and should feel bad, if you do not outright condemn him and join the other people without lives who gather on the internet nightly to fetishize outrage.
Metal Insider leapt on the SJW bandwagon with its shrill-voiced preaching about how terrible this all is:
There are two regrettable things about this: that it happened and that Whited feels the need to throw around the word "faggot." Granted, he's understandably angry in light of a cheap shot, and it's cowardly to literally kick a man when he's down. And if the venue had no security that would take care of any pit violence, that's an amateur move on their part. And the police doing nothing about it likely added to the frustration. That being said, he lost a lot of sympathy as soon as he wrote that word not once but twice. Even if it was in the heat of passion, there's no need to be homophobic about it.
The problem for them is that his thinking does not conform to what they view as "social justice," which is both their hobby and their way of being better than you. Where humans once went to church and bragged about how many Hail Marys they had said, now they get onto Tumblr and brag about how morally correct they are by being politically correct. Same psychology, different era.
In the meantime, realistic and reasonable people are wondering: what is wrong with simply not engaging in the behavior? In other words, who cares what he said — fix yourself, first, and that is not limited to the easy method of changing your language for ideological reasons. We all have our own failings, but it is easier and feels better to attack someone else for something trivial they did, even if it may make sense in their local community, culture or friend group. Or even as an artistic statement of some kind. But SJWs are not about thinking, freedom of speech or even friendship. They are about control, and controlling you through guilt, no matter how many lives it ruins.
Tags: censorship, chris whited, gamergate, king conquer, metalgate, sjws