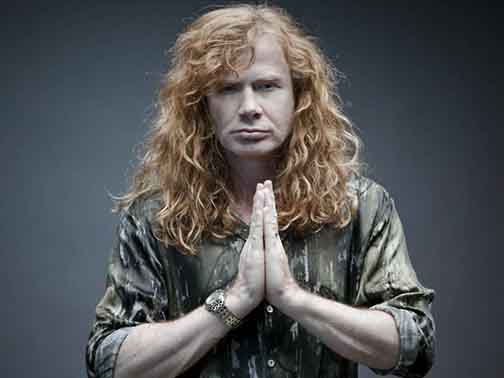 Speed metal tyrant Dave Mustaine (Metallica, Megadeth) takes to the stage with the San Diego Symphony to play guitar solos in place of violin leads.
He will play along with "Summer" and "Winter" from Antonio Vivaldi's "The Four Seasons," Johann Sebastian Bach's "Air," Richard Wagner's "Ride of the Valkyries" and Antonín Dvořák's "New World Symphony." Mustaine described these pieces as shredding, fast and melodic.
In addition, the guitarist revealed some surprising background to his own music:
Mustaine also talked about Megadeth's classical influence since its formation.

"On the very first song on our very first record, I actually played piano … Funny thing was, it was a very, very, hacked up version of Beethoven's Fugue in D Minor and going back and listening to the actual performance of Beethoven, it's kind of like, 'Nice try Dave' because it was close to it, but I mean, I was a gutter kid that grew up on the street and was playing from memory. I was surprised I could even play the piano."
For the full story, head on over to The Daily Aztec.
Tags: classical music, Heavy Metal, megadeth, metallica