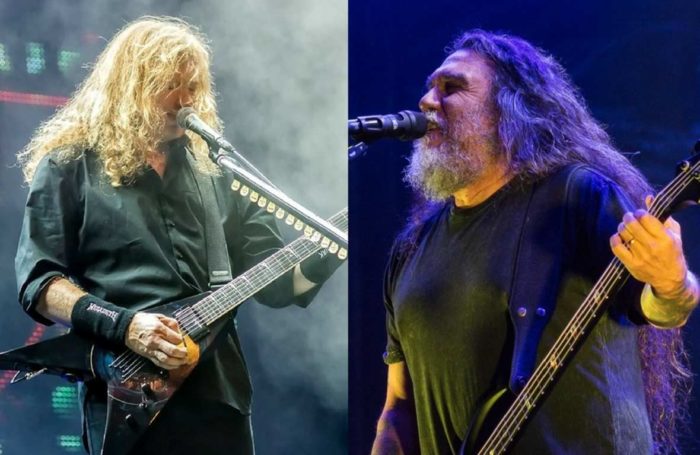 Megadeth guitarist Dave Mustaine has been vocal these past few weeks of pushing through one final Big 4 tour before Slayer hits the nursing home. He believes, however, that there's no chance Metallica will be in. Mustaine, committed to getting a piece of the Slayer retirement pie, goes on to say he'll headline a big 3 tour (minus the big 1) or perhaps start a new big 4 with two other thrash metal giants….

Truthfully, it's always been "The Big 3" as Anthrax is mostly irrelevant and comparatively poor in quality.  Unfortunately, Mustaine's big 3 would indeed include Anthrax along with Slayer and of course Megadeth.  So what happens if Slayer doesn't want to cut the retirement revenue?  Mustaine claims he'll then venture out with his own Big-4-lite including Exodus and Testament as replacements.  This actually does provoke intrigue as an interesting lineup although Anthrax would better serve as the opener.
If only promoters would give us a cash grab tour package of German thrash metal's Big 3 featuring Kreator, Sodom, and Destruction.  The clock is ticking…..
Tags: anthrax, Big 4, cash grab, Dave Mustaine, Exodus, megadeth, metallica, news, slayer, testament, thrash metal