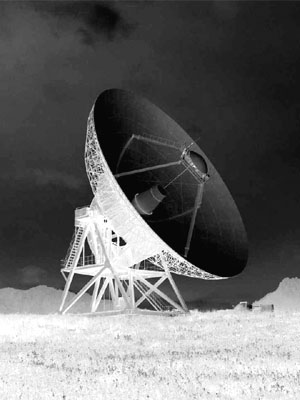 DeathMetal.org continues its exploration of radio with a podcast of death metal, dark ambient and fragments of literature. This format allows all of us to see the music we enjoy in the context of the ideas which inspired it.
Clandestine DJ Rob Jones brings you the esoteric undercurrents of doom metal, death metal and black metal in a show that also exports its philosophical examinations of life, existence and nothingness.
This niche radio show exists to glorify the best of metal, with an emphasis on newer material but not a limitation of it, which means that you will often hear new possibilities in the past as well as the present.
If you miss the days when death metal was a Wild West that kept itself weird, paranoid and uncivilized, you will appreciate this detour outside of acceptable society into the thoughts most people fear in the small hours of the night.
The playlist for this week's show is:
Absvrdist – First World Problems/Amongst Humans
Lustration – He Ru Ha Ra on the Horizon
Necrovore – Slaughtered Remains
Boyd Rice – Love Will Change the World
Imprecation – Chapel of Rotting Flesh
Khand – Bete Noire
Sacramentum – Devide et Impera
A transcript of the dialogue embedded in this week's program:
The lovers of peace in our age are a smiling sociopathic bunch, whose aim is to mentally and physically disarm man – to feminize and pacify all human life, naively believing it detached from the animal realities from which our species emerged. Nietzsche warns us to be wary of those who over love peace, whose self-worth is built upon condescending to the down-trodden and grasp at things they themselves have not fought to win. Such people are averse to direct conflict and parasitize on the efforts of those who do struggle and create, inwardly desiring to tear down what they perceive as the strong and oppressive.

Metal stands in opposition to this feminizing, sanitizing pull. Modern society impels us towards passivity, telling us to plug in, zone out and let government, schools, jobs and charity remove all obstacles before us, dissolving all sense of self-reliance at the same time. The future we imagine however is unsustainable, relying on imaginary forces like equality, pacifism and finance to justify and will it into existence – ignorant of the blood soaked past that has created the space for such comfortable fantasies to breed.

Conflict and war are and have always been the natural order of things, securing resources and eliminating those whom we compete with for them. We now merely live in an interim period between major conflicts; one long enough and soft enough for many of us to forget the inescapable power and necessity of strife and domination in the winning of peace and material prosperity.

Metal revolts against this comfort-loving naivety, revelling in all that is dark, chaotic, violent and uncertain – glorifying reality un-idealized and unsanitized.

—

Metal songs glorify the act of struggle, over more self-indulgent emotional experiences. Metal avoids the typical prole song subjects of falling in love, breaking up and partying – any idiot can safely enjoy these things without thinking too hard, offending anyone or accomplishing anything. Worse still we use these kind of pointless dramas (and songs about them) to distract ourselves from the other 95% of our lives that are increasingly dysfunctional and bland.

It'd be better and more honest perhaps to write songs about how insane sitting two hours a day in traffic, waiting to go somewhere else and waste another 8 hours in front of desk doing nothing, day after day, year after year until you either die of a stroke or civilization implodes, whichever comes first.

Metal however tackles more intense subject matters, focusing more on things with an invigorating power. It searches for the mythic in an experience and expresses it in terms of conflict, action, fear and triumph; part escapism and part statement of vision – a desire for a world beyond the stultifying drudgery of modern life. It often puts itself in the head of those who commit extreme acts and conveys that train of thought without moralising, recognising that it is in the most intense experiences – when our sense of all boundaries are overcome – that we are able to see ourselves and the context of life most clearly.
DOWNLOAD