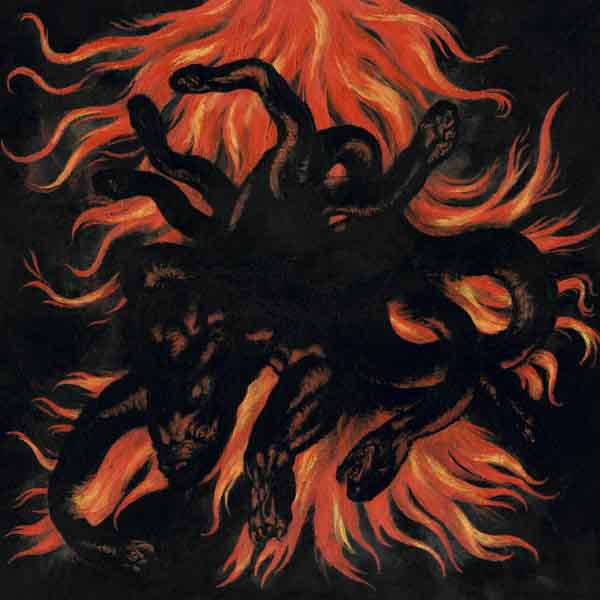 The secret to excellent marketing is found in the word "different." A successful salesperson puts a surface on an ordinary product so it appears new, luxurious or otherwise distinctive. In music, the best method is to put a new surface on whatever is trendy at the time. Thus cloaked, it allows its listeners to appreciate the same stuff everyone else is listening to, but with its different appearance, they can claim they are different and unique special snowflakes.
Deathspell Omega took the idea of the metalcore dominant at its time — mix up dissonant and technical or jazzy riffing with metal riffs in carnival-style rotational song order based on internal interruption — and put a black metal face on it. For black metal, it relied on what Ulver and Satyricon did, which was to create long melodies that start impressively but go nowhere and require the song structure to intervene "dramatically" and interrupt before people realize that the melody is like the rambling of a drunken person. On top of this, they put choppy technical-style riffing and dissonant chords, but keep the focus on the vocals to distract from the carnival music nature of this randomness, tying it together with rhythm and the strong vocal as post-black bands like Behemoth did.
If the vocals were removed, good portions of this album would appear to have come from recent Cynic albums. Often a jazzy break goes right into hard rock riffing that comes from the pop canon, but as if the band becomes self-conscious, a more violent riff intervenes. The real problem here — as in all rock-derived music — is that unlike metal, this is vocal-driven not riff-driven. The riffs tag along for the ride as the voice tells you things it thinks you want to hear. As such, Paracletus is not only a pretender to the black metal throne, but worse, is musically incoherent which results in mental confusion and boredom.