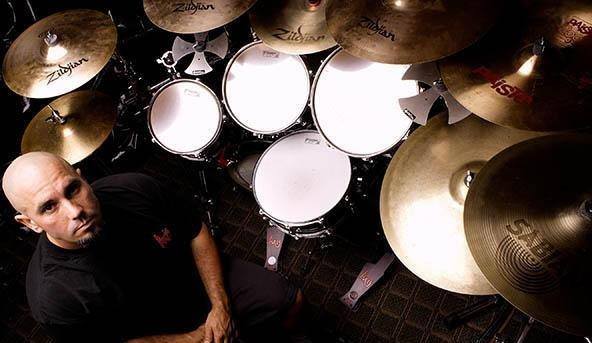 Deeds of Flesh have "parted ways" with their drummer Mike Hamilton. From their Funbook:
This was a tough one but we(the band and Mike) all felt was in the best interest for everyone for us to part ways. By no means are we still not great friends and always will be, it was a great ride & Mike was always there for anyone who needed any kind of help and a killer drummer. We wish him all the best on future projects.

From Mike:
"The time has come for me to step down as the drummer of Deeds of Flesh. I'm So Very proud of my career with DOF and I am honored to have been a member of such a Great Band that has always been at the forefront of Extreme Metal. I want to first thank Erik Lindmark for always believing in me and pushing me to be the best drummer I could be. I would also like to thank Craig Peters ,Ivan Mungia ,past members of DOF, my Family ,Friends and all the Fans that have supported me and DOF over the years. This was a personal decision and by no means an easy one. I wish DOF all the Best in their future endeavors!
Tags: deeds of flesh