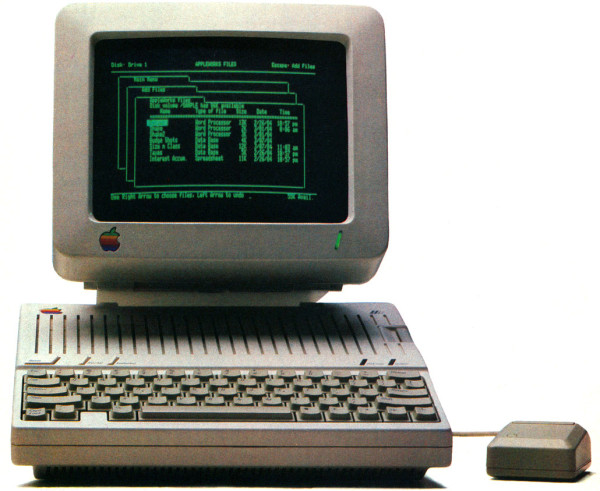 The Internet grew out of 1960s DARPA projects and has been with us a long time. Most of us however only began to explore it after September 1993 when AOL began mailing out all those free disks that allowed anyone (and they meant, Satan help us, literally anyone) to get on the internet. After that, the Internet became public property.
But before those times, in the days of the late 1970s through early 1990s, the BBS was king. Someone would set up a home computer on a second phone line, install and configure (or hand-code) some software, and then send out the word to others friends on their own BBSs. People traded files and wrote messages to one another, both private (email) and public (forums).
During the later days of that phenomenon, a user named Starmaster opted to defend heavy metal against accusations laid against it in a text-file known as Heavy Metal: The Untold Truth, translated here from the raw text file:
Intro:

They say it is devil music. They say it is Satanic. They also mention it being the source of many teen-age suicides. Why, do you ask? Well, this file is hopefully going to bring that point to light. Finally, just when you thought everyone was against you, you have found the truth in Heavy Metal: The Untold Truth.

We, the listeners of heavy metal, have been called many a thing. Metalheads, headbangers, pieces of scum. But, why do people continually call us that? Is it because we are a minority among other listeners of music? Is it because they think we deserve it, because we refuse to listen to "their" music? Whatever the reason, for two decades now, people are still believing that everyone who listens to heavy metal is Satanic or something along that line. Have psychologists proven that striking a chord on a guitar with distortion causes the mind to turn into an uncontrollable atmosphere of evil thoughts? I think not, and the reason many think they way they do is because of the lyrics to the songs.

The lyrics are often portrayed as the root of the evil in heavy metal. One might call it is the root of all evil is in the music that the children listen to. The lyrics themselves do not imply anything such as Satan worshiping or suicide. More times than not, the lyrics sing about the cold harsh reality that befalls us all in this world. Destruction, corruption, and many things pertaining to the real-time life of people are what cause these rumors of heavy metal. Megadeth for example sing about the destruction of the planet and the corruption and manipulation of a person's mind. Why would "normal" people listen to the horrors of real-life, when they can live in a fantasy world created by Debbie Gibson?

The harsh reality portrayed in Metallica's tape And Justice for All is another example of the manipulation and corruption of a politician's mind. The lyrics often speak of revolution also, such as in Queenryche's tape Operation: Mindcrime. They imply, "Why should we have to live in a world ruled by those who can afford it, when we could be living in a much better place?" If you have read any of Metallica's, Megadeth's or Queensryche's lyrics, you'll know where I am coming from.

Another coincidence that is often blamed on heavy metal is suicide. Think about it this way. When real-time life hits you through a song, and you're not prepared for it, you might just say fuck it, and go off the deep end. People need to be more prepared to face reality when they turn on Megadeth or Nuclear Assault.

The music itself is often and crunching to the mind. One might call it noise, but to those of us who understand it as music, it often resembles the lyrics in many ways. A good example of this is in And Justice for All. When listening to this tape, the music often prepares the listener for a cold and harsh representation of life. Such as in "One," the intro with the helicopter puts the listener in Vietnam. The music then turns from a sad, painful melody into a hard, cold, highly distorted melody that depicts the character's hatred toward life. This is a remarkable example of what the music part of the songs is all about. It is to set the mood. Want to live in fantasy? Go listen to Milli Vanilli. Set to take a first class ticket tour through real life? Listen to Metallica.

Slower music sets a nice pace for the slower, less knowledgeable minds. One might call a headbanger "dumb," but nine times out of ten, the guy will survive the onslaught of political mindgames better than the smartest "normal" person would. It is much harder for a "headbanger" to be brainwashed by politicians because of the music he or she has listened to for years.

If you are a metalhead, read carefully the last few paragraphs. It is the true reason heavy metal, acid rock or whatever you call it, came around. To make people aware and to keep people from being brainwashed into mindless cyborgs that revolve around one who can afford the company. Believe me when I tell you that heavy metal is not all the noise that it seems to be; it is much more than that. It is a way of life to many.

From: Starmaster… To keep those who want to be knowledgeable full of knowledge. And to keep the pricks, pricking.
While this piece may have been written by a non-professional and inexperienced writer, he or she makes some good points. Let's look at some of the highlights:
The lyrics sing about the cold harsh reality that befalls us all in this world. This is not protest music, where people complain, or idealistic music, where they sing about what might be. It is descriptive music that portrays the world in a way people cannot see through the fog of consumerism, politics and socialization.
The lyrics ask, "Why should we live in a world ruled by commerce, when we could be living in a much better place?" This paraphrase cuts to the core of the underground metal argument: as soon as money shows up, our priorities shift from reality to money and bad results come of that.
[The music] often resembles the lyrics. He makes a good point here. Metal's harsh riffs are often shaped into song by the lyrics, and the two work together. It is as if the music is a delivery system for the lyrics, like ancient Greek theatre where music and drama were used to convey essentially philosophical messages.
[A headbanger] will survive the onslaught of political mindgames better than the smartest "normal" person would. This is the actual theme of the piece: politicians/money preach obliviousness and most people choose that path because they're afraid. Metal is for those who want to go beyond and result the false world created by politics, money and popularity.
And to keep the pricks, pricking. This one is up for grabs. If you have a plausible interpretation, post it in the comments.
For what it was, a single text file uploaded onto a BBS somewhere in 1990s America, this document covers a wide range of topics and has a fairly depth-seeking thesis. Perhaps metal was stronger when more people thought like this.
Tags: BBSs, Heavy Metal, internet, metal, metal history, metal theory