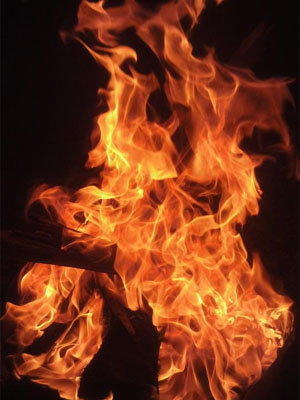 After three years of radio silence since their last EP, Vengeful & Obstinate, Divine Eve are returning with a new full-length to be out on Dark Descent Records in 2013.
This Texas band rocketed to influence in the early 1990s by releasing a Swedish-tinged doom/death masterpiece, As the Angels Weep, which showed a band with potential among the many confused offerings created as death metal bloomed.
Equal parts raging death metal and raging roadhouse heavy metal with a darker Motorhead flair, the music of Divine Eve emphasizes both dark places and an uncanny energy emerging from confrontation with them.
Vengeful & Obstinate shows the band refining their songwriting and picking up some new themes, using this added proficiency to make the tunes have more momentum and be more memorable.
While no date has yet been set for the release of the finished product, the release of this sample track is a tantalizing hint of what is to come for all fans of doom-death and related music.