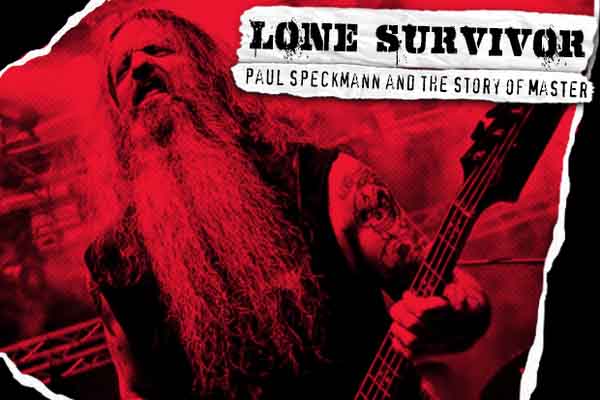 Way back in the early 1980s, a band in the Chicago area began making the transition from speed metal to a proto-death metal style. It transitioned through punk and oddly retained a lot of elements of 1960s rock, but was part of the formative path toward death metal along with Bathory, Slayer, Hellhammer/Celtic Frost, Sepultura and Sodom before Death or Morbid Angel had ever recorded.
Three decades after that rocky start, two metal journalists are attempting to record the life and times of Paul Speckmann with a documentary entitled Lone Survivor – Paul Speckmann and the story of Master. The filmmakers bill the film as not just a Speckmann history, but "the story of anyone who has chased a dream and endured the victories and defeats that come with the journey."
Filmmakers Jeff Tandy and Will Wulff are tackling this project from a zero-budget start. Wulff is a UC Irvine film graduate who attracted the attention of Paul Speckmann with a graduate project short film. Tandy is a 20-year music veteran and freelance metal journalist with extensive experience in the death metal field.
Tags: abomination, deathstrike, funeral bitch, jeff tandy, master, movie, paul speckmann, speckmann project, will wulff