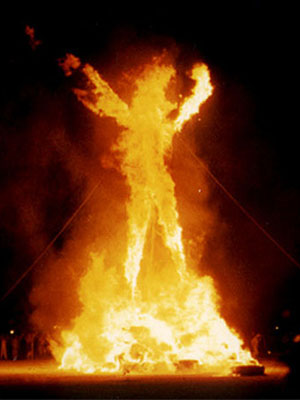 As part of my morning ritual, reading the news while half-asleep is important mainly because of the exceptions. Among the usual parade of murder, corruption, incompetence, failure, etc. there's the occasional article that sends the coffee-cup tumbling over the edge of the table as I gasp and pull the screen closer.
Today, such an article was from the UK and entitled I'm a Conservative who loves heavy metal – here's why, and made me spit coffee all over the sideboard. But if you read on, the article has some areas of interest.
First, like all good inner activism within politics, it begins by "outing" every single heavy-metal-loving conservative in UK politics. This is on the whole a good thing, as these people won't be voting against their secret social identity in the future. In fact, they may be forced to actually own up to not only tolerating but enjoying heavy metal.
Next, the article contains this interesting assertion:
[H]ard rock appeals to a certain breed of Conservative. It's not into navel-gazing; it's rebellious, anti-authoritarian, full of strength in both the beats and the lyrics.
Although I'm not sure I know exactly what this writer means here, I think I get the general gist. Most of society is a pleasant cloud of mental images based on people selling you stuff, and that includes most politics. You're afraid of war? I'm selling peace. You're afraid of poverty? I've got a program for that. And so on, building coalitions of voters based on what they fear, and pleasant images of how these things will be fixed by government.
As a full-time cynic of course I don't believe most problems can be fixed. In fact, if they've been around more than a few years and there's not an explicitly technological solution, they probably can't be fixed. But that's my cynical self talking, so don't let it bother you. I could be wrong. Most days I hope I am.
But that brings us back to the point. Metal affirms all that mankind fears, including war, disease, injustice, violence and murder. It's not navel-gazing at all. It's the music of those who are ready to go in there, get covered in blood and banged up, and fix things the old fashioned way, which is by killing the idiots and protecting the good people.
Then again, it may not. It may just be about shreddin' tunes, a bong hit for the afternoon and drinks until the early hours of the morning. It could just be about hating your parents, like my parents said it was, or about dropping out of society. She has a point with the anarchic but full of strength part. Metal is like a strong leader, maybe not a political or social viewpoint however.
Maybe she has a point or maybe she doesn't. Maybe this is conservative, although it seems universal to me. Unless you're an avowed navel-gazer, in which case I apologize and hope you're not on the board of my HOA. Either way, it's an interesting question from an oddball article.
Tags: Heavy Metal, politics