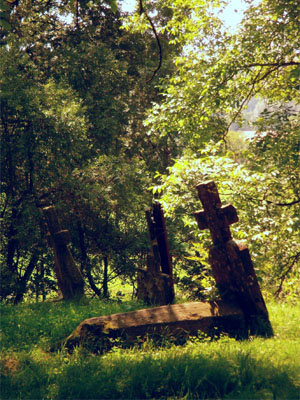 We recently had a mass stabbing here in Texas. Whenever we have a mass shooting anywhere in the world, I brace for the inevitable: they're going to blame heavy metal.
They did it with Columbine. They tried it with a dozen others, blaming metal and/or industrial, even if the music wasn't really "metal" at all. Since the 1980s, when Judas Priest got sued over supposedly backward-masked lyrics exhorting fans to kill themselves, it has been a common media trope to blame heavy metal for suicide, violence and self-harm.
A writer over at ScienceAlert asks the vital question of whether metal causes violence, or is caused by violence, in the context of an article on metal and self-harm.
First, the article points out that most people grasp the right meaning of song lyrics only 28% of the time on a four-song test, which puts us 3% ahead of guessing randomly. Even backward masking doesn't seem to make a discernible impression.
The article dissipates a bit after that, attacking opera as likely to inspire suicide, and sort of missing the point there. Opera is about the heavy topics in life, lost lovers and regaining honor and other intense life-decisional topics, much like metal is.
In fact, if metal has a relationship to violence, it's as neither cause of or caused by, but "aware of," because metal is for realists who don't deny the dark side of life as well as the light. If that was spurred on by early exposure to violence, horror, sadness or a lack of parental love, so be it — we all have to "wake up" sometime and face reality.
Fortunately, psychological research shows that they needn't have bothered. Teenage metal fans are also more likely than most to suffer neglectful parents. That's a much more credible explanation of why they're drawn to both self-harming and a musical subculture that expresses their disaffection with mainstream society that has failed them.
From the article, it sounds like metalheads are just those who awaken a bit earlier. Opera fans tend to be in their 40s-80s and are aware of all that life entails, including those "heavy" decisions and heavy moments like saying goodbye to others or choosing aggression over passively accepting fate. But somehow, we never hear the media reasonably discussing this idea after a school shooting.
Tags: Heavy Metal, school shootings, suicide, violence