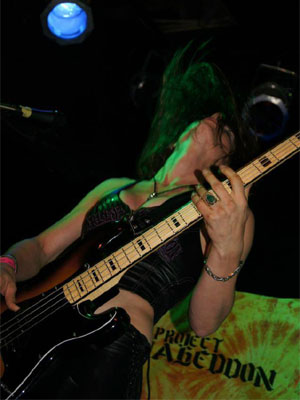 Houston promoter/label The Dread Lair has released a digital compilation, originally intended for zines and radio, which showcases Houston bands and other bands this force of metal propagation supports.
The lengthy work features Mantus,Emperial Massacre, Human Chunks, Plutonian Shore, Humut Tabal and more. It's best to think of this as a sampler, where you're looking for many different samples of a scene, rather than some kind of overall plan. This liberates you to enjoy the chaos.
As the metal scene expands, the necessity of promoting bands changes from a scarcity of information to a scarcity of choices. At this point, there is an immeasurable flood of metal. Finding something worth listening to is very difficult, since 99% of it is very bad.
The result is that old school means of "taste making," or shaping an audience's taste by presenting them selected works and shutting off or filtering the flood, has become more important than ever.