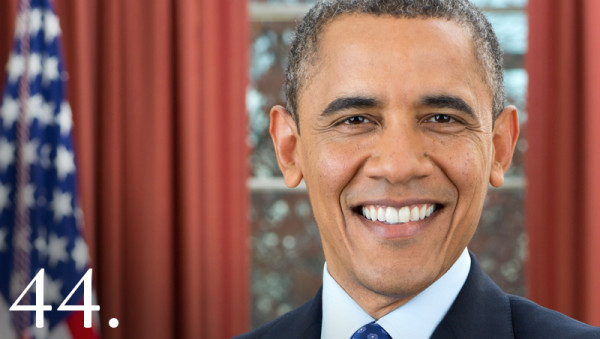 They called him a secret Muslim, and they called him a crypto-Socialist, and those may or may not be true, but even America's most liberal president thinks SJWs are bunk:
Sometimes there are folks on college campuses who are liberal, and maybe even agree with me on a bunch of issues, who sometimes aren't listening to the other side, and that's a problem too. I've heard some college campuses where they don't want to have a guest speaker who is too conservative or they don't want to read a book if it has language that is offensive to African-Americans or somehow sends a demeaning signal towards women. I gotta tell you, I don't agree with that either. I don't agree that you, when you become students at colleges, have to be coddled and protected from different points of view. I think you should be able to — anybody who comes to speak to you and you disagree with, you should have an argument with 'em. But you shouldn't silence them by saying, "You can't come because I'm too sensitive to hear what you have to say." That's not the way we learn either.
It would have been even better if he expanded the scope of his comments beyond college to the everyday life, watercooler talk, casual discussion, public debate, politics and even The Blighted Internet. We either can talk about anything, using polite language and structured argument, or we become an echo chamber. Polite language means that you use synonyms for the angry words you might want to use; structured argument means offering fact and logic instead of emotion and impulse. With those, we can have any conversation and, as our society plummets downward into chaos, clearly we need to.
This extends to me. Metal is offensive because it rejects social pretense. It wants to talk about everything you fear, the spectres that haunt your dreams, the yawning emptiness of death below, and the thought that maybe — just maybe — Charles Darwin was not wrong and we still live in times of strife, predation, extinction, warfare, violence and parasitism. Metal trusts nature more than humanity. It looks at the big picture, tens of thousands of years and the world beyond our immediate locality, and it does not care if old Aunt Mabel (or even little sister SJW Susie) is offended. Reality is reality. Human pretense contradicts reality and must be destroyed, whether that pretense is hippie-yuppie 1960s love-jive, yuppie-consumer 1980s job propaganda, hippie-consumer 1990s peace out palaver, or even 2010s special snowflake individualism. Reality is greater than humanity. Metal is the messenger of that idea, and it will never be flattering to the herd, therefore will always be opposed when found in its whole form.
Tags: barack obama, censorship, gamergate, Heavy Metal, metalgate, sjws, special snowflake