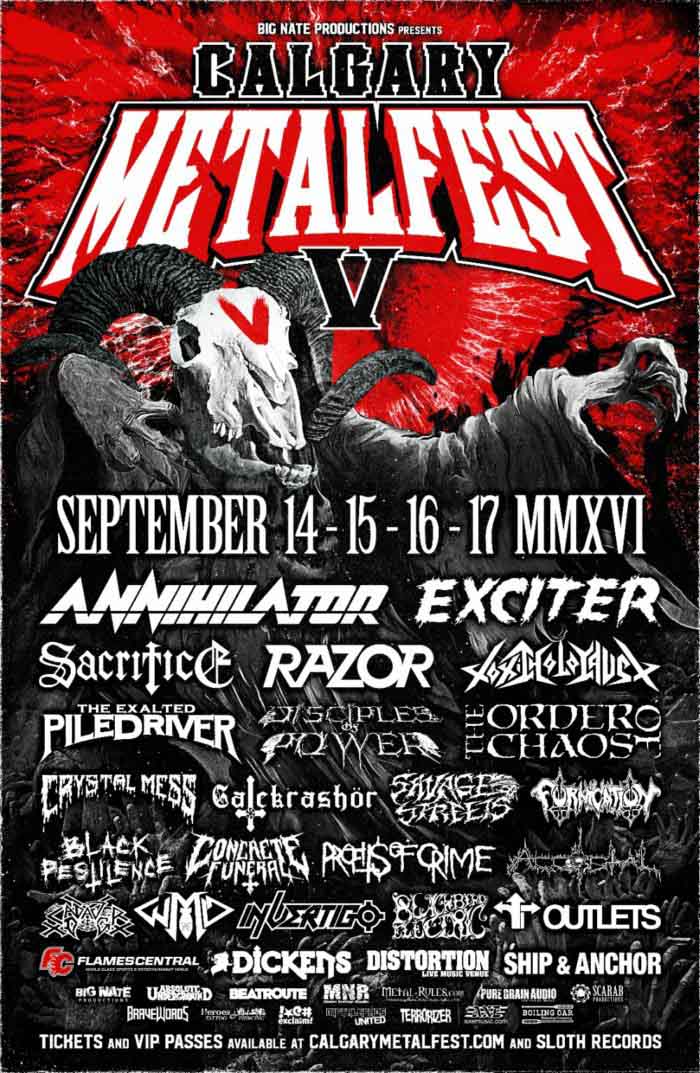 The original lineup of Canadian speed metal band Exciter is performing together for the first time since 1985 at the 2016 Calgary Metalfest.
Exciter guitarist John Ricci:
We are really stoked to participate at the fest with such great bands that came out of Canada and went on to establish themselves as serious contenders in the metal market around the globe. The last time the original line-up played together was the summer of 1985, our last tour together across the USA. When we got back together in 2014, it was like we never broke up, it was like instant musical chemistry!
Tags: canada, Exciter, festivals, Heavy Metal, reunion, Speed Metal