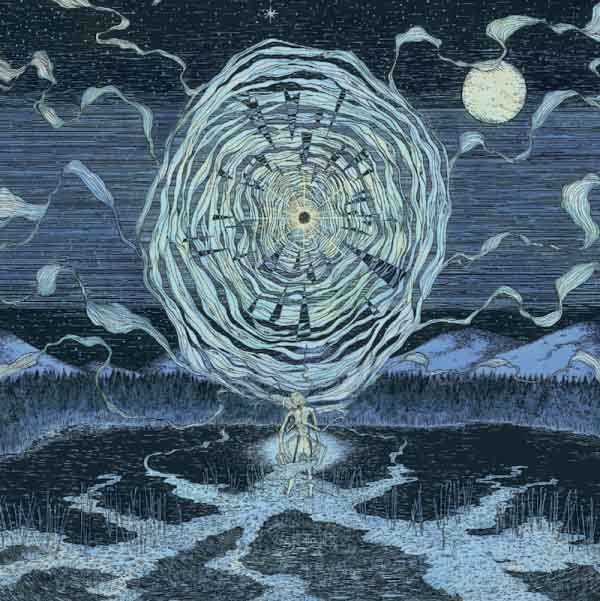 When a genre becomes buried under layers of confusion, people identify it by what it lacks more than what it is. A more sensible approach understands such a genre as having a spirit or other indefinable center that holds the rest together. Such is the case in death metal, which is relevant as Execration clearly aspire to an old-school death metal style that incorporates sounds from newer hybrid-metal genres.
For example, Morbid Dimensions makes greater use of the open strum as a harmonic fill between riffs, and prefers that its phrases end in rhythmic suspension, allowing them to use such fills to keep the music from becoming too violent. While they do not incorporate blatant sweeps, Execration enjoy putting riffs with clear influence from punk in with the metal, creating an oil on water effect. The band explores the textures and rhythms of the smarter edge of metalcore, stoner doom metal and the post-metal era, but works them into songs which aesthetically and compositionally hail the old school underground metal approach.
In that general mission, Execration succeed triumphantly: Morbid Dimensions presents an album of mid-paced doom-death songs which touch on favorite riff archetypes without becoming derivative, although in fairness this band sounds like Dismember playing Desecresy while taking advice from Hypocrisy and Unleashed. Riffs combine to form highly textured and thoughtful songs with a melodic basis, but the target here is clearly the post-metal model of long slow simple melodies unfurling rather than a charging desire to fit riffs together into brain Jenga about the imponderable. To break up the melodic mood domination, Execration vary the pattern with both Black Sabbath-sounding riffs and classic mid-paced death metal riffs. Like modern metal however, emphasis rides on the vocals rather than guitars, which creates more of a recognizable song format to rock listeners.
At their best, Execration manage a better version of the old-school sound than the twin evils of those who make imitations without soul, and those who make hybrids without sense. Despite this being a competent album, the inclusion of too many of the newer influences prevents Execration from using old school songwriting alone, and so sometimes they end up with riff salad. Several of these songs include one or two riffs that have no real relation to the content and suggest either hasty songwriting, or an argument between creators that is resolved by pacifying everyone and including whatever each person wants to throw in. For raw ability, Execration ranks up there with recent doom-death tyrants Desecresy, and if they can keep the randomness and post-nu-metal influences out, they might make a crushing album out of these raw materials.
Tags: doom-death, execration, norway