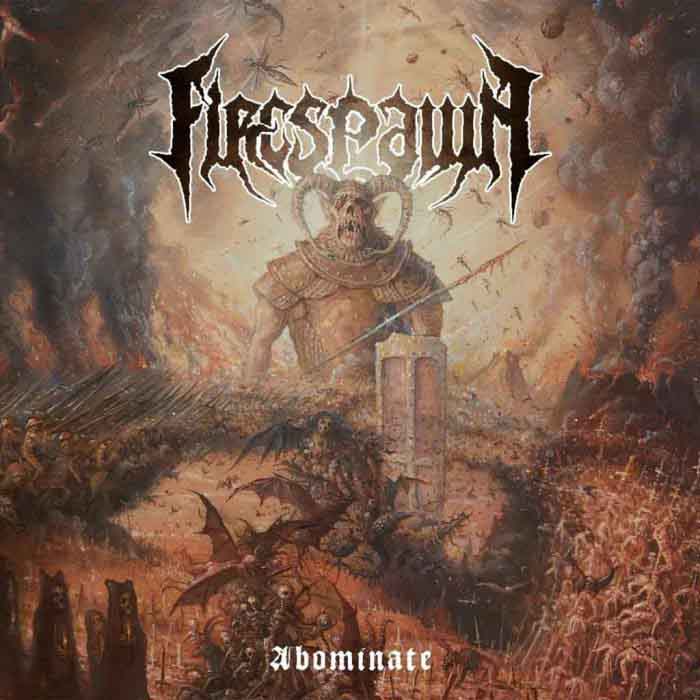 Newer generations of death metal influenced heavy metal tend to adopt more of a simplified power metal approach, focusing on strong verse-chorus repetition with a few variant themes toward the end of the song, as if to make the music video more interesting. Firespawn comes to us from the same place as recent Slayer.
This means strong, basic riffs which emphasize interaction with vocals over guitar taking the leading role, aimed at contrast between verse and chorus to keep interest. The varied and imaginative riffs of death metal are gone since the riffs follow the need for a strong rhythmic impact from the vocals.
Despite having an all-star line-up — LG Petrov (Entombed A.D.), Victor Brandt (Dimmu Borgir), Fredrik Folkare (Unleashed, ex-Necrophobic), A. Impaler (Necrophobic, Naglfar) and Matte Modin (ex-Dark Funeral) — Firespawn aims for this modern style, and despite doing it well, cannot make it compelling.
"Heathen Blood" will appeal to those who like this style, and shows us what we can expect from the remnants of death metal that did not get sucked into rock, emo, war metal, shoegaze, or blackened death. Luckily it has plenty of Viking themes to keep the Nordic underman-eater alive in each of us.
Tags: firespawn, modern metal