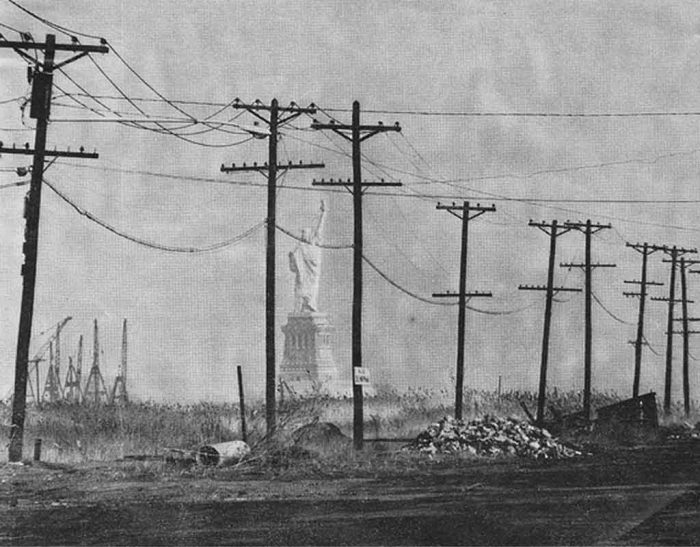 Having seized the city of Portland after 52 days of rioting, the CHAZ/CHOP collective adopted the Libyan model of leadership seen in the Government of National Accord (GNA) and launched an American equivalent, the Government of National Accord of America, or GNAA.
"What are you laughing at? This is serious matter!" said the heavily-moustached security guard who ousted the young people from the steps of the rededicated Portland Police Association (PPA), now GNAA Northwest headquarters. He turned to the camera: "For some reason, people keep laughing at our acronym, so I drive them away with my broom."
The Libyan GNA rose to power after the country disintegrated into special interest groups after the fall of dictator Muammar Gaddafi. Aiming for a broad coalition oriented around egalitarian politics, the group quickly became powerful and shortly thereafter, gained international support and started conquering ground.
In America, the GNAA hopes to do the same. President Gary Niger, speaking from the former MOVE headquarters in Philadelphia, spoke of a nation-state divided and near civil war. "Americans have nothing in common with each other and want totally different futures," he said. "Some wants a medieval empire, others a libertarian hotel, many want the old Heritage America, and everyone else just wants their religious, sexual, or ethnic group in charge."
Niger walked around the centerpiece of his office, a globe with THIS TIME THE WORLD emblazoned on its base. "GNAA offers stability. We promise, instead of infighting, an America united around its lowest common denominator, namely paychecks and donuts. With these, we can conquer the world, or at least con the dumbshits into buying more of our currency."
He drew aside a curtain so that the assembled journalists could see the smoking rising from the ruins of the American city. "The past is dead, it remains dead, and we have killed it," he said. "The future awaits: do we want to try to aspire to anything, or just to have comfortable tolerance of each other's mediocrity? My accountant says the latter is a better bet, and I might end up with my own chain of Taco Bells, so that's my future dream."