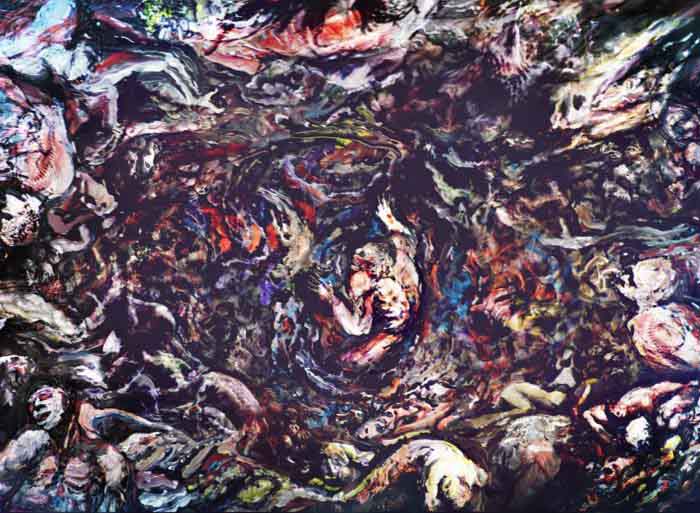 "Necroclassical" artist Goatcraft unveiled art for his as yet untitled fourth album on his Facebook page this week.
Here's the artwork for the next Goatcraft album. This was done by Paul Gerrard (Wrath of the Titans, Ninja Turtles, etc). He specializes in sci-fi/horror/monsters, and did a great job painting the cover.

The album probably won't be complete until next year. What has made the cut is about half of an album's worth of material.

This Saturday, I will be performing at Death By Festival in Austin @ 4:30 right before the world premiere of Coffin Joe's Heart of Darkness. Hope to see some of you there!
Tags: album covers, art, cover, cover art, goatcraft, modern classical, new, news, upcoming album, upcoming release