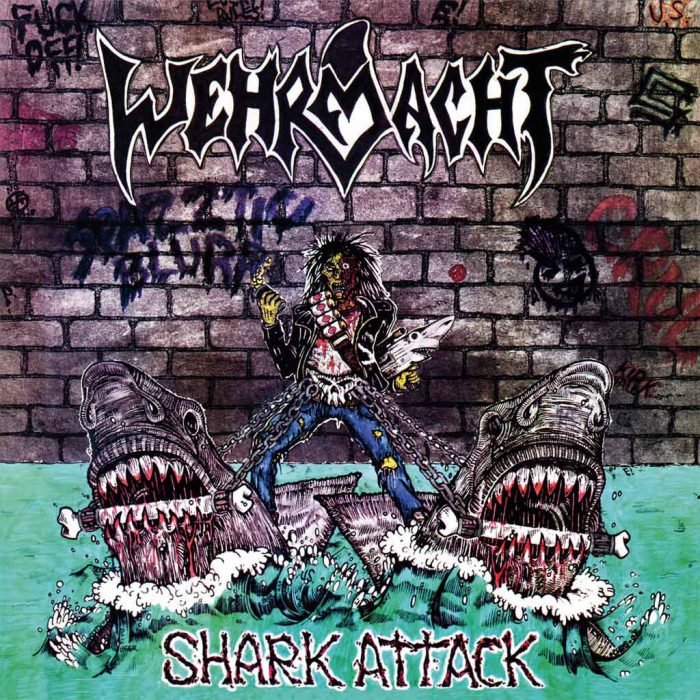 COVID-19 cannot slow the interest in retro-metal that has overtaken the industry since 2009. Hammheart Records will release two Wehrmacht 1980s LPs, Shark Attack and Biērmächt, in March, having already made them available for streamling play.
You can listen right now at the Wehrmacht Bandcamp, or wait for the 2-CD/LP/MC when it hits stores in a month or so.
Wehrmacht makes messy speed metal with a lot of punk in it, incorporating some of the randomness of the German bands and heavily emotional (but not emo) choruses like Final Conflict did on some of its EPs. As we try to escape the sugary noise of contemporary music, it is almost pleasant in comparison.
Tags: hammerheart records, Speed Metal, wehrmacht