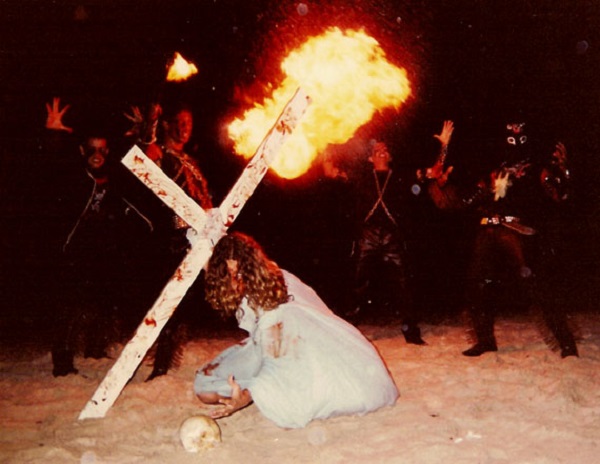 Dutch metal label Hammerheart Records announced that it would release three releases from Brazilian band Mystifier, Wicca (1992), Göetia (1993) and The World Is So Good That Who Made It Doesn't Live Here (1996). The first two of those releases constitute the essential works from this band and its greatest historical impact during the fertile 1989-1994 period of black metal.
All three albums will be released in deluxe vinyl and compact disc editions after an unspecified remastering treatment. The label also intends to release a live album on DVD plus compact disc or vinyl sometime in 2015. Describing the arrangement as a "long-term agreement," the label and band seem to have hammered out a distribution deal for present and possibly future works, since Mystifier has been active again over the last decade after a long absence.
Starting their musical career just after the Norse boom in black metal in the early 1990s, Mystifier appealed to the raw and primitive side of the new genre explored by other tyrants such as Sarcofago, Blasphemy, Impaled Nazarene and Beherit. Their primal and uneven hymns created a destabilizing force even as the hip kids mustered themselves to make slick versions of the new genre. As we enter the second decade of elevator black metal, this infusion of unsystematic hatred should help even the score.
Tags: Black Metal, hammerheart records, mystifier