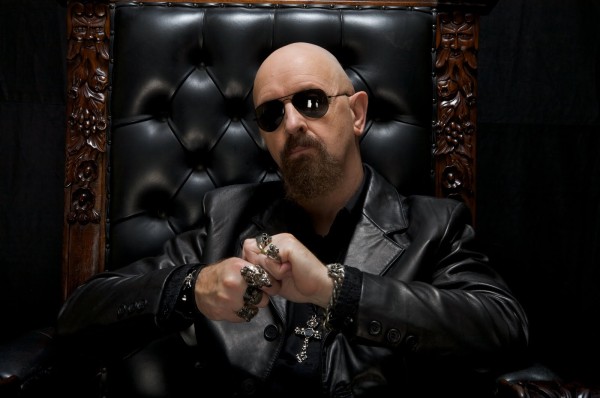 The legendary Judas Priest frontman (born 1951) is 63 years old today, August 25, 2014. Introduced to Judas Priest bassist Ian Hill by his sister, Halford became the vocalist for the group and quickly defined his iconic style of singing and found a way to adapt it to the new style.
With Stained Class, Halford adopted what became his trademark visual imagery, which is the leather and studs clothing that spread throughout metal after that time. He later expanded this imagery to include military gear, motorcycles, whips and chains.
Judas Priest defined much of 1970s heavy metal by taking its NWOBHM sound and adding the album-oriented stadium rock feel, giving the music greater accessibility, but simultaneously focusing on strong lead guitar and use of multiple riffs to create a puzzle-piece feel.
Without Halford, Priest might have accomplished this role but not in such an iconic sense or perhaps with such amazingly flexible vocals. Halford joins Ronnie James Dio, Ozzy Osbourne and Tom Arya among others in the category of legendary heavy metal vocalists. Happy Birthday!
Tags: Heavy Metal, judas priest, NWOBHM, rob halford