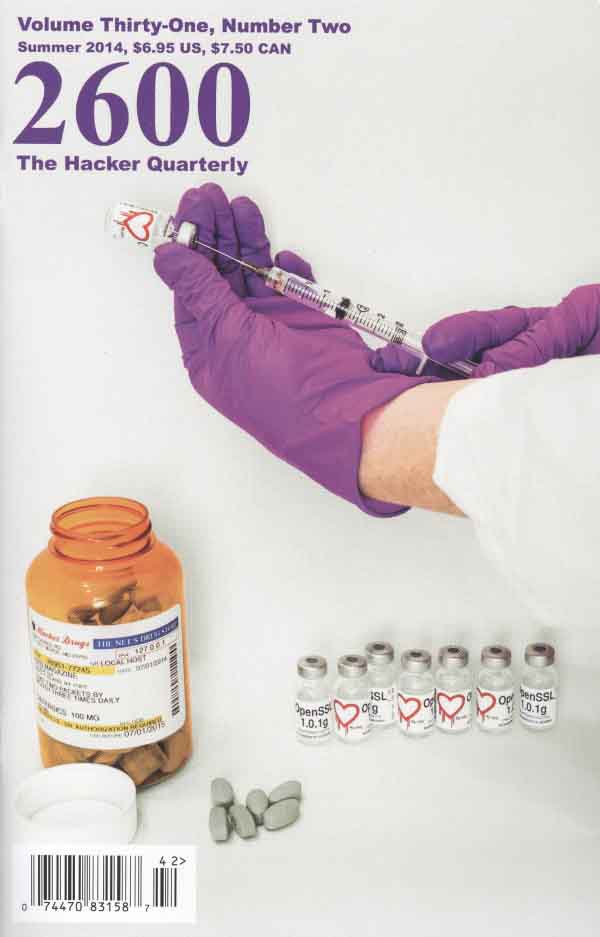 The Summer 2014 edition of 2600 magazine includes an article by Brett Stevens about the intersection between the heavy metal underground and the hacker underground.
"Crossover: Where Metal and Hacking Met and Mixed" concerns the early years of PC hacking when hackers used the BBS underground and other facilities, some borrowed, to communicate about the nascent underground metal scene. It includes interviews with the leading hackers of that era who listened to heavy metal, including Cult of the Dead Cow and Erik Bloodaxe.
The article follows up on an earlier article published at Perfect Sound Forever, a long-running music e-zine, entitled "Hacker Metal." That article introduced the concept of hacking and how hackers used BBS culture to stay informed about heavy metal and work around low media coverage.
Although a small portion of the metal community, the crossover between hackers and metalheads provides a fertile ground for the outlook that seeks to defy pointless rules and pay attention to the mechanics of power instead. 2600, named for the signal that allowed hackers to dial out on a line to which they were connected, provides a nexus for the hacker community who may now discover its inner Hessian.
Tags: 2600, brett stevens, cult of the dead cow, erik bloodaxe, hackers, hacking, Heavy Metal