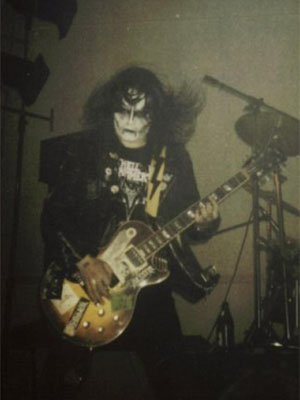 A new survey has found that "metalheads" are more athletic, socially successfully and musically literate than fans of other genres.
According to The Australian, one of the largest surveys of Britain's metalheads discovered that metal is considered "an overwhelmingly positive force in the lives of those who love it."
The article categorizes metal as "escapist," meaning that it helps its fans through hard times. Nearly three quarters of the respondents to the survey said metal had helped them through a tough period in their lives, and 79% said they felt "energized" after listening to metal.
Its most interesting factoid came from Spinefarm managing director Dante Bonutto, who counterpointed the idea of metal as escapism with a note on its practicality. "[Heavy Metal] defines itself against the mainstream, the 'short-term' music fans that don't play or think too much about music…Metal defines you against that shallow form of music," said Bonutto.
Conducted by the British Phonographic industry, the survey asked 3,600 visitors of participating metal labels, metal magazines, and music industry sites about their listening habits.