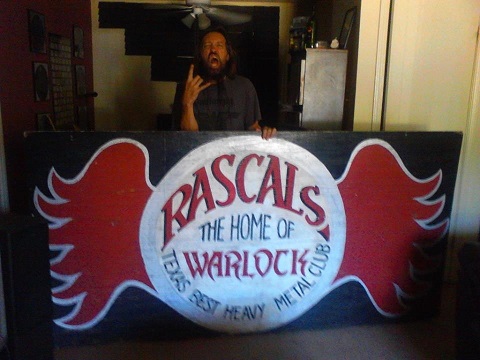 Former lead singer of Warlock and full-time metalhead Jerry Warden seeks 501(c)(3) status for a Metal Hall of Fame to go in his home town of Arlington, TX. He has trademarked the name and plans to showcase the memorabilia he has collected over the years of his involvement in North Texas metal.
"We're just waiting on the nonprofit status," Warden said, "and then we'll have a full tank of gas." Among other exhibits, he plans a display of the "big three" of DFW area metal: Gammacide, Rigor Mortis and Pantera.
Our only caution here at DMU is that "heavy metal" is a much-abused term. Metal-Archives took a sensible position on allowing only metal bands, but then bent that position to include the post-punk hybrid modern metal bands; MIT's "Heavy Metal 101" takes a similar line-drawing approach. It's harder for a public display to do that when people are going to come there to spend money based on the expectation of seeing their favorite "heavy metal" bands, whether those have any relation to metal or not.