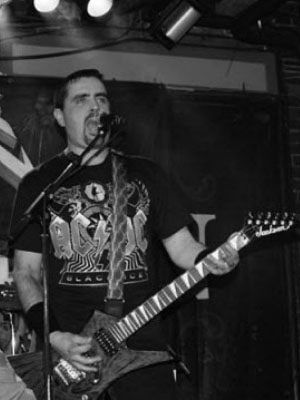 Jeff Sprague is a Canadian politician who is also a heavy metal musician. By day, he works in private security and is a member of the Conservative Party of Canada. By night he fronts a Metallica tribute band titled Damage Inc.
This may seem an unusual marriage, but consider: if we recognize that heavy metal expresses eternal values that are worth spreading; in the age of democracy, politics can be an effective method of achieving this. Rather than dismissing politics, Hessians should strive to get in and turn it in a more positive direction, as this not only improves political discourse, it also increases awareness of the Hessian community.
Unfortunately for Mr. Sprague, last Thursday he initiated a late night drunk driving incident. As reported by The Province, he decided to suspend his candidacy. A disappointing end, but one that offers a theme to reflect upon: politics requires a high degree of public professional behavior, something Hessians striving to achieve political change should take note of.