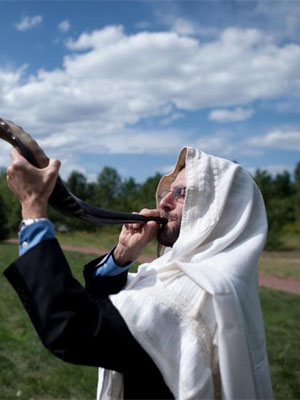 How many of you feel that metal music saved your life?
When I was suffering through high school — boring assignments, ludicrously uptight authority figures, absurdly judgmental peers, and crushing ignorance about the world and myself — heavy metal indeed saved my life.
It had several methods that saved me. The first was that it let me escape into a mood that was bigger than my everyday concerns. This helped me establish values, center myself and see day by day stuff in context. The second was that it gave me a sense of belonging to something bigger than myself, which both freed me from the judgments of others and my own tendencies toward self-obsession. Finally, it was a gateway into history and literature, philosophy and art. It was a more exciting entry point to those disciplines than the rote ancient material taught in school.
From others I have heard similar stories. When your parents are dysfunctional, heavy metal is like a window into a much wider world beyond where things can make sense even if they don't right now. When instability is all around you, "metal never bends" or "true metal it is, or no metal at all" are not just comforting ideas but mission statements.
To some, however, heavy metal has a different mission: it states it's OK to be different. Witness the words of this heavy metal Rabbi:
Growing up as a Jewish teen in Manhattan, he was drawn to listening to heavy metal bands. Leigh's body found joy in the chords and musical vibration that emanated from the emphasis on bass and percussion. He also found community and faith when he attended concerts.

"I found God in a mosh pit," said Leigh, who attended his first concert, a Twisted Sister performance in New York, when he 14. "Heavy metal saved my life. The experience of growing up deaf in the hearing world means that you grow up as a minority. So many of us have the experience growing up where we feel like we don't fit in, or we don't fully belong.

"I found in heavy metal a music and a culture that supported individuality and rejection of the social norm. I found a culture that said, 'you don't have to be like that. You're not. It's OK to be different, it's OK to be you. And guess what? There's a whole army of metal heads out here like you, that are "freaks" and don't fit into normal society.' And the celebration of that and the outlet for anger and frustration as a teenage adolescent male just totally resonated with me.

…

Not surprisingly, Leigh has been known to write his sermons while listening to heavy metal.
That commotion you hear is our entire staff converting to Judaism. Leigh has an interesting view of metal, in that it is acceptance for those who don't fit into society.
Others take it even farther, and see metal as a rejection of society itself. Or rather, the tendency of society to make rules to protect the herd, at the expense of those who actually know something.
If you let social forces predominate in any situation, you'll get the usual feel-good stuff that we hear in most rock 'n' roll music. If you are antisocial and untamed like a metalhead, you get instead a different kind of morality, based on results and passion instead of obedience.
Recently, Erik Danielsson of Watain took some flak for his views on black metal:
If you want to be in a black metal band, you take yourself as an adversary of society, because that's what black metal is.
An adversary of society. Society means both civilization, and people socialization with each other as a form of civilization order. It refers to the social groups set up that keep a society together.
Historically, black metal has opposed the socialization process. It stands against the "we can all get along" viewpoint, endorses enmity and Darwinistic predation, detests a morality of protecting the weaker and makes itself almost impossible to listen to with bad production and extreme elements. Black metal is antisocial because it sees socializing as an illness.
Traditionally, the genre has identified with the demonic to explain its rejection of social feelings:
Black metal music is music that, in essence, is diabolical and has diabolical energies…we're talking about the wild, the untamed, ferocious, predatory aspect of it, the tribe within this music.
Perhaps it isn't as simple as heavy metal validating non-conformity. Perhaps it does that and goes a step further by pointing out that conformity itself, as part of socializing, is what makes our society so unbearable.
Think about everything you know in this life. A new idea, band or place comes about. Few know about it and it's great. Then others discover it. Soon it accommodates them, and it changes. What made it great is lost.
For all the time that people spend on politics, philosophy, religion and art, it's possible that the key to the human problem is simpler than we thought. It could be in how we form societies itself, and this explains why no matter what we do we have the same problems.
Even more exciting is the possibility that heavy metal holds the answer: be less social, and less conformist, and more focused on the "wild, the untamed, ferocious, predatory aspect" of our nature instead of our civilized, let's-all-get-along social training.