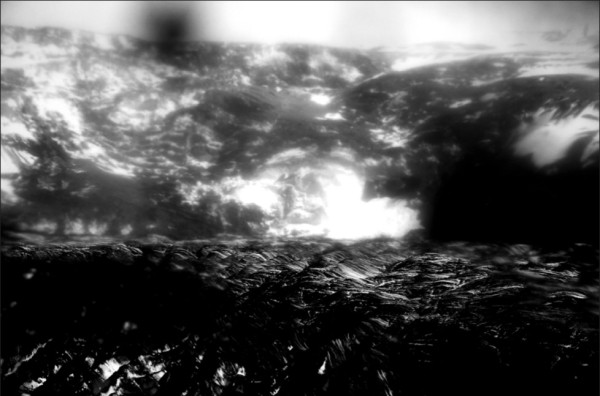 Helvete: A Journal of Black Metal Theory occupies a distinct niche in the publishing world. Inspired by academia, it nonetheless attempts to construct theory around the motivations of black metal, instead of trying to fit metal into existing academic theories as most publications tend to do. While it missteps somewhat by included adulterated post-collapse black metal in the genre such as Wolves in the Throne Room and Liturgy, the journal digs into topics that neither metal underworld nor academic hierarchy can address.
Anticipating its third and fourth issues, Helvete: A Journal of Black Metal Theory calls for papers and art for those forthcoming issues. You can download the first issue of Helvete: A Journal of Black Metal Theory from the Punctum Books website; a donation is optional. The journal seeks the following:
This third issue of Helvete focuses on the sonic aspects of black metal, specifically noise music's interactions with black metal—the interruptions, creations, and destructions of signals as black metal. Proposals are welcomed that discuss and experimentally demonstrate not only musical feedback but conceptual feedback as well, and the way that black metal works through feedback as a process. Experimentation, fiction, and speculation in contributions are encouraged, including writing and art that resonates as a background hum, drone, or cascades in a foregrounded scream. Preference will be given to proposals that move beyond a position of reflecting black metal towards creating black metal noise themselves.
Issue 4 is tentatively titled Black Metal and Politics, and seeks to give a concentrated platform to the conversations that have been happening alongside our theoretical work, regarding black metal's complicated and diverse relationships to politics. The complex subject of politics and black metal, directly and para-musically, has long been brushed up against within black metal theory work, but rarely unfolded at length. We would like to reserve this issue of Helvete as a forum to begin to address and perhaps even articulate some of these discussions. While some may insist that black metal (as a diverse field of culture and music) exists outside of politics or cannot be described politically, it frequently sparks political repercussions, and its history courts political controversy. These include headline grabbing moments such as Varg Vikernes's arrest in 2013 by the French government on accounts of suspicion of planning a terrorist attack; Norway's implementation in 2011 of black metal education within its foreign diplomats; Nachtmystium's forced cancellation in 2009 of a concert at Scion Rock Fest in Atlanta, Georgia; Inquisition's forced cancellation in 2014 of their Vienna, Austria concert due to alleged connections to NSBM; and the complete ban on black metal in Malaysia in 2006. Most recently, Behemoth's recent encounter with Polish and Russian authorities has been well documented in the mainstream press. It may seem that the proposition that black metal is apolitical is itself a (privileged) political position. The editors of Helvete are accepting proposals for essays that focus on politics and black metal. Contributors are encouraged to suggest topics such as Black Metal's interactions with nation, race, linguistic, gender, religion, and culture. Special consideration will be given to the explorations of the negotiations that the individual makes within the city or community, using black metal as a verb rather than a noun.
For more information, see the website for Helvete: A Journal of Black Metal Theory. The deadline for both proposals is August 1, 2014 but may be extended to accommodate late notice for many people of this call for papers. The next two issues will be edited by Amelia Ishmael and Niall Scott.
Tags: Black Metal, metal academia