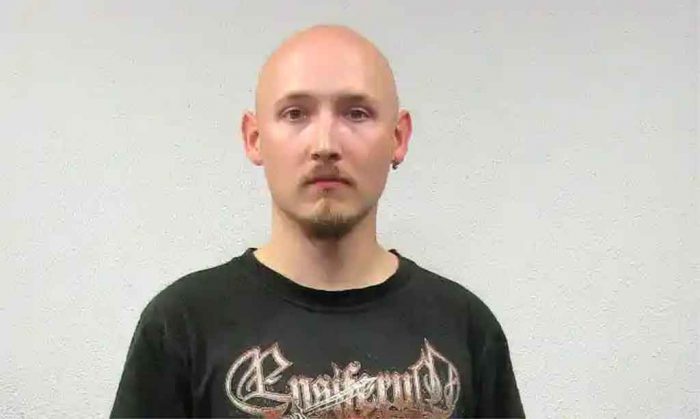 Rampant Hessian Yves Rauch baffled the mentally-addled citizens of democracy when he disarmed police sent to interfere with his entirely innocent lifestyle.
The cops were sent by some nagging sitzpinkel citizens out of fear that someone had escaped the modern tax slavery of jobs:
Police had been called to a forest hut on the outskirts of Oppenau, in Baden-Württemberg after sightings of a "suspicious" figure in combat gear and carrying a bow and arrows, but were caught off guard when the man pulled a gun on them.
Rauch, wearing an Ensiferum tshirt in his public photo, is a known dropout from the toxic and ecocidal modern lifestyle:
A two-page text calling for a "harmonious life in and within nature" that Rausch reportedly left behind at a local restaurant, has been described in some German media as his "manifesto".

The newspaper Bild said the contents of the text bore close resemblance to the 35,000 word neo-Luddite essay Industrial Society and Its Future by Theodore Kaczynski, better known as the Unabomber, who tried to spark a revolution in the US with a nationwide bombing campaign between 1978 and 1995.

However, police said on Friday they did not believe Rausch to be the author of the text left behind at the restaurant.
He apparently dislikes other parts of modern society as well:
According to Der Spiegel magazine, Rausch was convicted of "incitement of the people" as a 15-year-old, after doctoring a sign on a building to read "Jews away".
Prank or political statement? No one knows, since the police are busy trying to hunt this guy down instead of merely asking him.
Tags: ensiferum, yves rauch