The days of acceptance to bulk should be forgotten. Bulk is excess. Excess leads to destruction (not the destruction which infuriates society), but rather an influx of estrogen that supports cute things. Cute things are cute, but not part of the spirit of metal.
What metal captured was something desolate, isolated, and most importantly; realized.
As most Romantic art captured the joys and fears of life, our society tends to suckle on the opposite. Quick fixes for a quick stimuli, with no real objective. Actually, there is an objective. It's money and acceptance.
Art is meant to challenge, which an abyss would. We could attribute art to the abyss.
Say no to Hipster Whale Metal.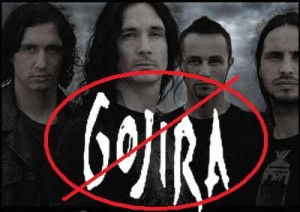 Tags: gojira