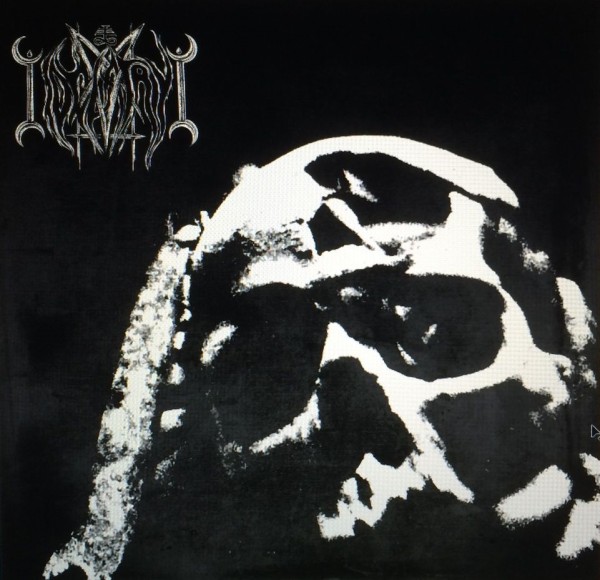 Idolatry creates basic black metal with a flowing melodic inner structure despite its raw exterior. The strikingly morose atmosphere of the music is what appealed to me the most. The mood is sometimes reminiscent of the sounds of Les Légions Noires with hints of early Norwegian Black Metal.
Songs consist of basic structure and interestingly well-executed rhythms evoking the aura of death. The vocals here are throaty rasps displaying the deepest soul-tormenting hate, accompanied with heinous war cries to add to the overall dynamics. Drums set a fluid but standard pattern, yet are skillfully implemented and complement the tempos, mostly going from slow to mid-pace. Idolatry proves that blast beats are not a requirement in creating an intense atmosphere. Nothing here pushes any boundaries but competently executes a variety of black metal at doom metal paces. Of note are the vocals which expand beyond rhythmic and acoustic frame to rage all over the place, sounding more like a commentary on the song itself from a nearby mental ward than an integrated part of the music.
Production creates a "raw" Finnish second wave texture and through some form of sonic sorcery retains a clean delivery of the work despite this acidic texture. Imagine Mütiilation (Vampires of Black Imperial Blood era), Graveland (Carpathian Wolves era), Mayhem (De Mysteriis Dom Sathanas era), involving some more recent touches from the likes of Craft and Pseudogod, melted together into an album with the pace of Samael.
Tags: Black Metal, idolatry