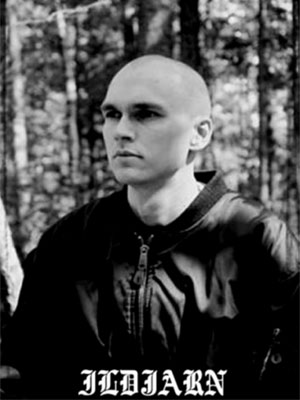 During most of its active life, this one-man band (with occasional collaborators) was ignored for being primitive, primal, raw and feral. Its few-chord songs and droning incessant beat made it an obvious target for mockery; from a distance, it sounded like a mis-tuned Toyota with a broken fan belt.
However, as the 1990s wore on and it became clear that black metal had expressed itself fully and wasn't "coming back," people listened to the advice of our reviews and decided that Ildjarn was, after all, part of the essential black metal collection.
In the mid-2000s, Ildjarn re-surfaced with a spate of re-releases on Northern Heritage Records and Full Moon Productions, but then vanished as its creator moved on to other things. However, as of this month, Season of Mist Records plans to re-release the entire Ildjarn catalogue, first digitally and later, on CD and LP.
Norse (EP)
Ildjarn (album)
Strength and Anger (album)
Landscapes (album)
Svartfråd (EP)
Forest Poetry (album)
Hardangervidda (album)
Hardangervidda part 2 (EP)
1992-1995 (compilation)
Eksistensens Jeger (single)
Nocturnal Visions (EP)
Minnesjord – The Dark Soil (EP)
Ildjarn 93 (EP)
Ildjarn Is Dead (compilation)
Sort Vokter – Folkloric Necro Metal (album)
All 15 reissues will be available digitally in the upcoming weeks and most of them will hit the stores in physical editions later on.
The label warns us: "Please note that Ildjarn ceased all musical activities a long time ago and therefore does not do interviews and does not run any official web page or social network."