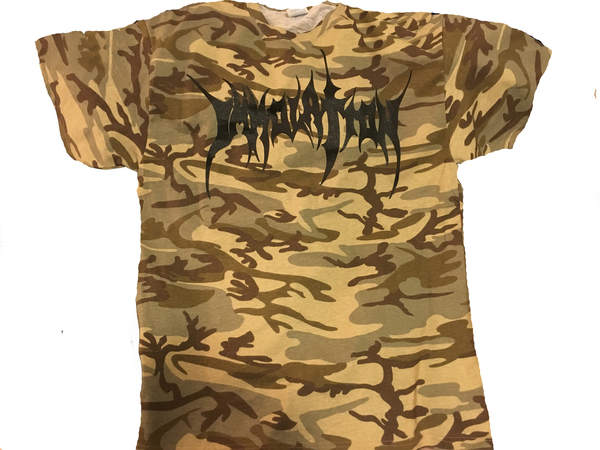 Immolation now have camouflage merchandise available for sale on their official web shop!
Immolation fans can now relive 1999 with sick Immolation merch! Remember when camo cargo pants and black wife beaters were the peak of fashion for both hip hop and heavy metal? Hell yeah you do if you're over the age of thirty. Now you can relive the days when Unique Leader Records was huge and DMX was the king of rap! Gangster rap and brutal slam death metal like Dying Fetus fans heavily overlapped back then.
Immolation have these camouflage prints to hark back to their late 90s and early 2000s heyday of popularity! Late 90s camouflage nostalgia! If you're truly feeling adventurous or nostalgic you can buy a 1999 Dodge Durango and repaint it camouflage like Varg Vikernes for concealment in shrubbery from the angry hordes of mudbloods that will surely come in the upcoming environmental holocaust! Prepare yourselves Hessians and mount it on cinder blocks in your front yard in the mean time to show you mean business!
Also is that a gaping goatse on the long sleeve baseball jerseyfor more nostalgia from back then?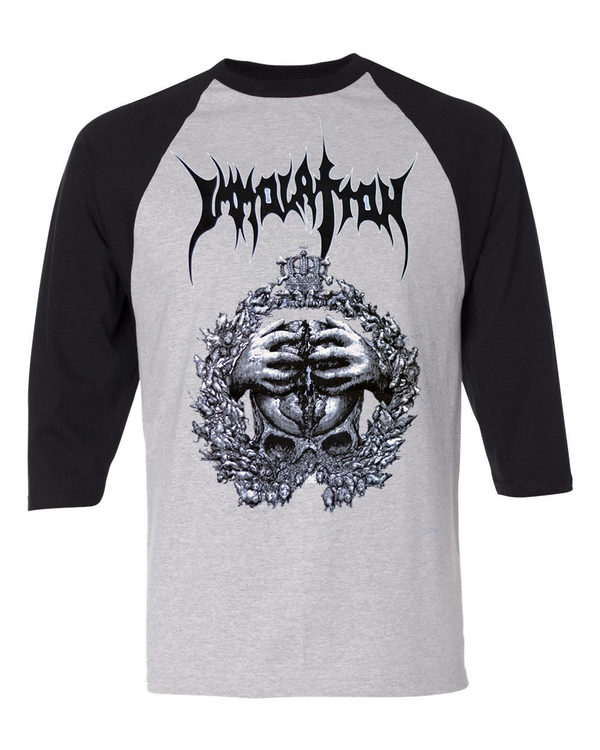 Tags: cash grab, homoeroticism, immolation, merch, merchandise, news, nostalgia, shirts, tshirts