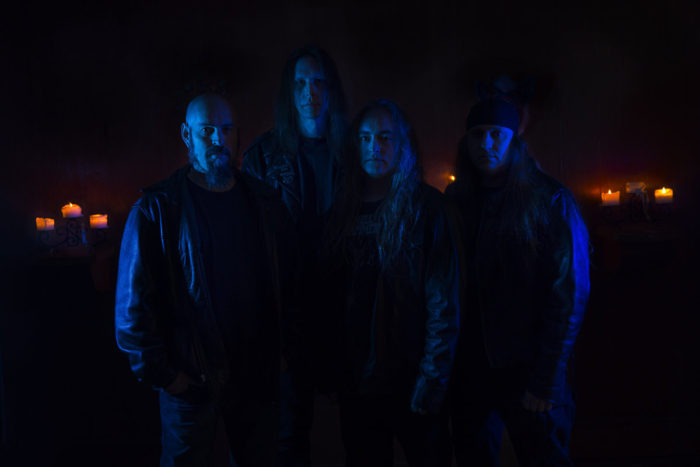 Incantation released the first "single" well preview track of their sure to be mediocre upcoming album, Profane Nexus. "Rites of the Locust" rehashes their past material into an ultra generic death metal song. The actual song sounds like it rehashes a bunch of licks on the already rehashed Vanquish in Vengeance.
If Incantation ran a restaurant this is how their career would've gone:
Bistro Incantation perfectly cooked great food in the early to mid 90s. It slowly declined but was still great and you kept coming back.
In the late 90s and 2000s, Bistro Incantation switched to serving reheated frozen food as the original chef and every staff member he trained left. You stopped going to Bistro Incantation.
Bistro Incantation switched to better frozen food from Trader Joe's on Vanquish in Vengeance and Dirges of Elysium when they were previously serving Lean Cuisine. Idiots ate it all up as a paltry semblance of the original food but normal people of normal body size stuck to real food or the memories of eating it.
Now it is 2017 and Bristro Incantation got their own line of genitically modified frozen food from an agro-business conglomerate. New fans can pay to eat Bistro Incantation pot-au-feu popsicles or make the original food at home easily by themselves as all of the ingredients it is being rehashed from (Onward to Golgotha through Diabolical Conquest) are readily available.
Morbidly-obese, neck-pubed hipster gluttons buy everything anyway and eat it all at once as they lack any self-control, dignity, or masculinity.
Tags: boring, death metal, incantation, mainstream metal, new track, rehash, relapse, relapse records, selling out, upcoming release