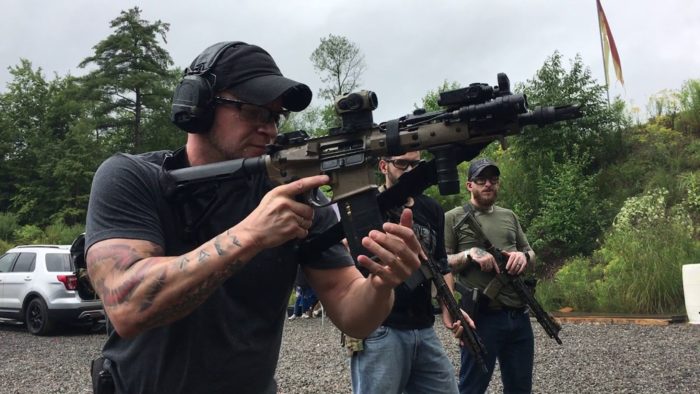 Welp, another school shooting is in the books, and this means we begin the cycle of another nationwide emotional meltdown of reactionary liberals over a founding pillar of our "evil" American culture.  Since metal heads and metal journalists everywhere are weighing in on this, and since most (all?) of them are too dumb to say anything logical or researched, it once again has fallen on the staff of DMU to be the sole voice of high-IQ reason in the metal world.  For despite guns being legal in America for over 200 years (with over 200 being free of school shootings), despite automatics/machine guns being loose on the streets since at least the 1920s (with 70 of those years being free of school shootings), and despite gun ownership being in steep decline the last few decades (despite school shootings being on the rise), liberals everywhere continue to fall for the totalitarian "give up the gun" scam and blame our second amendment for the mass murder of innocent children.  While stats clearly prove otherwise, many miss the true root of this tragedy: the individualism our society has been embracing since the cultural revolution of the 1960s.
For it was in the 1960s that our society embraced the extremes of liberalism and decisively dismantled our connection with community and religion.  Through this, the identity that unified our great nation through prosperity and turmoil alike was fragmented and ultimately reassembled into something lost, confused, narcissistic, and ultimately self destructive.  Through this rebellion against logic, reason, authority, and the very foundations of what drives a healthy society we have embraced "the importance of the self" and began living as if there was no future whatsoever.  And when one lives with no future, one lives with no regard to the future of those around them.  For a lack of fear is a dangerous state of being that leads to dangerous possibilities.
By destroying the unified community in which everyone had the same culture, knew all of the neighbors, and worked together to build a better life for everyone, we've made ourselves into hermit-type creatures that crawl into our holes and pay no respect to what's around us.  In the golden ages of both this nation and ancient cultures alike, you and your entire family would be driven out of your community (and ultimately your home) if you committed a serious crime like murder or sexual assault.  The FEAR of this alone was enough to keep many people in line from acting out, and it also gave parents a reason to not fuck up their parenting.  Flash forward to a world plagued by individualism and its horrors, and here today we have a society where we don't even know who our neighbors are anymore.  With this "live for yourself" type community, you don't have this FEAR keeping you in check, and in turn, keeping your kids in check.  Will the parents of Nicholas Cruz be outcasted from their neighborhood with the cruelest of hatred?  No, but they should, because they fucked up and indeed should share the blame.
Now by destroying our connection with church (a goal of many neckbearded metal autists who got beat up by Christians with much bigger God-given muscles), we've created a world without FEAR of divine judgment.  Those who feared the Lord dare not fuck up in their lives, with their communities, or with their children.  To do so meant insufferable consequences- those which humans would do anything to avoid.  Furthermore, worship and faith gave meaning and purpose to life and existence.  Once again, enter individualism, where the connection to church and the community it provides is severed.  How are we doing on the happiness factor without God and religion?  Well, we're chopping off our dicks and the dicks of our kids, our entire millennial generation has some form of mental illness, our women are childless, broken, and rejected by a society that told them it was cool to be sluts, and our men are praying to Playstation 4 instead of starting families.  How about in metal?  Well, we've got entire genres dedicated to suicide and article after article after article on mental illness in metal.  Not to mention suicided musicians are at record highs in the underground and mainstream alike.
It all becomes clear why school shootings only began when the baby boomer flower children of the 1960s became parents: their failures are what produced this graphic monstrosity.  Whereas every other generation considered the good of those who would come after them (borrowing the Earth from their children, as they say), Baby Boomers knew only a full fledged embrace of individualism where there was nothing that mattered more than the comfort of the individual.  It's why millennial and gen X are working at Starbucks to pay for them to stay alive in a ventilated state.  If one truly embraces individualism, why stay married for the kids?  Why teach them to live for something greater than them- spiritual or otherwise?  Why not settle them with a black hole of debt, isolating and destructive media and technology?  Why preserve tradition and culture that they may feel obligated to someday carry on?
Mass killings will continue long after the guns are taken away.  It's not until after we as a society start shaming, mocking, stoning, and killing the parents of mass killers that people will start caring about how their kids are raised again.  It's not until we restore community, Christianity, fear, and most importantly CONSEQUENCE into our societies that we will end the bloodshed.  For as long as individualism still reigns the school shootings, suicide bombings, and tractor-trailer terrorism will be forever in-style out here in Western civilization.
Also, guns are metal and you're a pussy if you don't shoot the congressman and media personalities who will inevitably try to take them from you.
Tags: America, church, collectivism, culture, disease, gun control, guns, individualism, liberalism, mass killings, mental health, metal, news, school shootings