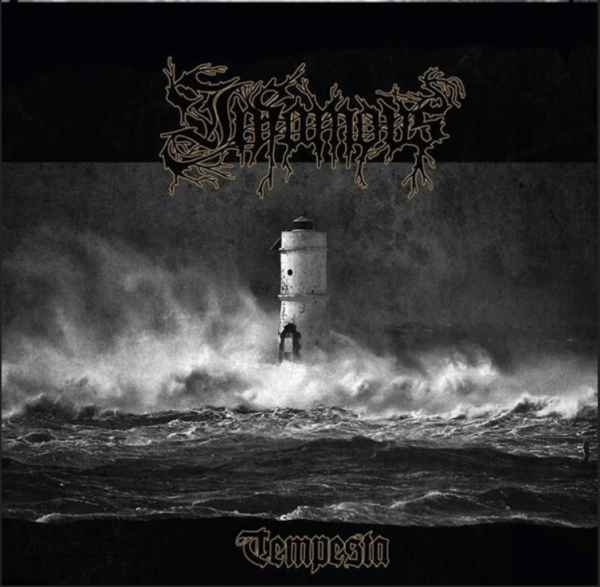 Italian black metal band Infamous unleashed its third full-length album, Tempesta, on CD-R limited to a hundred copies. This band carved a niche for itself with its incredibly violent music that nonetheless conjured up the naturalistic, feral and sentimental spirit of black metal that confronts reality directly and generates a sense of opposition to decay.
Like the previous Infamous release, Rovine e Disperazione, the third album — as shown by the sample track below — emphasizes better riff definition and the slow emergence of depth of melody through layered composition. With recent work revealing a possible Ildjarn influence, Infamous tread waters of a careful balance between the emotional aspects of melody and the primal alienated violence which was characteristic of older Norse bands, albeit in a style which reflects its Southern European roots. Fans of Greek black metal and the more windblown releases from Graveland and Ancient might appreciate this one.
With any luck, a deserving label will pick up this band and re-issue its discography, a series of recordings which display raw creativity along with a steely-eyed glimpse at the ongoing failure of humanity.
Tags: Black Metal, infamous