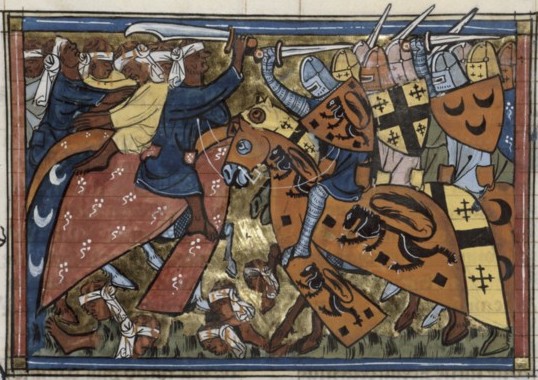 For those metalheads from black metal or other genres with a medieval leaning, an opportunity arises in the call for papers issued by the International Congress on Medieval Studies. If you write on medieval topics, you may consider submitting a paper:
Imbas is an interdisciplinary postgraduate conference hosted annually by NUI Galway. The conference gives postgraduate students the opportunity to present ongoing work and to discuss their research with peers in an informal, interdisciplinary setting. The 2014 Imbas committee is delighted to announce the call for papers for the 2014 conference. The theme of the conference is 'East – West and the Middle Ages', and it will run from the 28th to 30th November at the Moore Institute, NUI Galway.

Imbas accepts papers from all disciplines, with a focus on any topic from Late Antiquity to the end of the medieval period. Interested postgraduates are invited to submit a title and abstract of 250-300 words, for a research paper of 20 minutes, to the Imbas committee at imbasnuig@gmail.com by 15th September, 2014. For more information see http://www.nuigalway.ie/imbas/

Selected proceedings from the conference will be published in our peer-reviewed journal.
Metal academics might find it interesting to submit here and draw some parallels between medieval practices and those of modern black metal. If nothing else, this would be a great place for all the swords and armor pictures that from Manowar onward have graced metal with their presence.
Tags: international congress on medieval studies, medievalism, metal academia