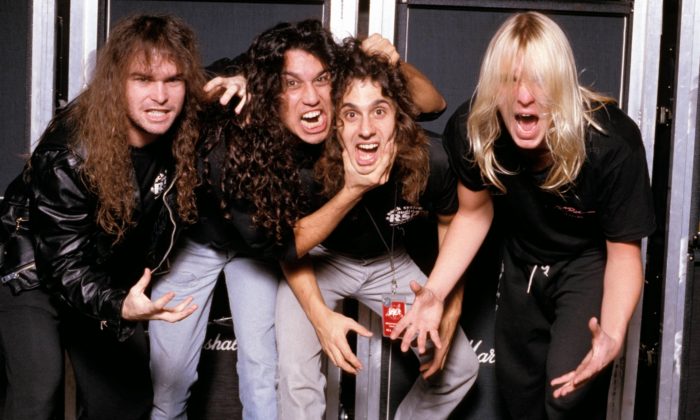 Continuing a proud tradition, the twelfth annual International Day Of Slayer kicks off tomorrow morning, June 6. The whole point is to blast Slayer all day long while avoiding and evading the tedious requirements of this fallen world.
The organizers declare:
The International Day of Slayer is an international holiday for all metalheads to celebrate the heavy metal culture, as exemplified by Slayer, on June 6th of every year. Heavy metal is an elective culture, meaning that people worldwide choose it as their values system and way of life, and we believe it should be recognized with this holiday. Equal rights for hessians!
If you are looking for some new listening material, they have uploaded a Slayer bootleg for free download so that you can go fully appreciate rare Slayer performances at 120db, preferably starting at 6 AM!
Tags: hessian, hessian studies, international day of slayer, national day of prayer, National Day of Slayer, slayer