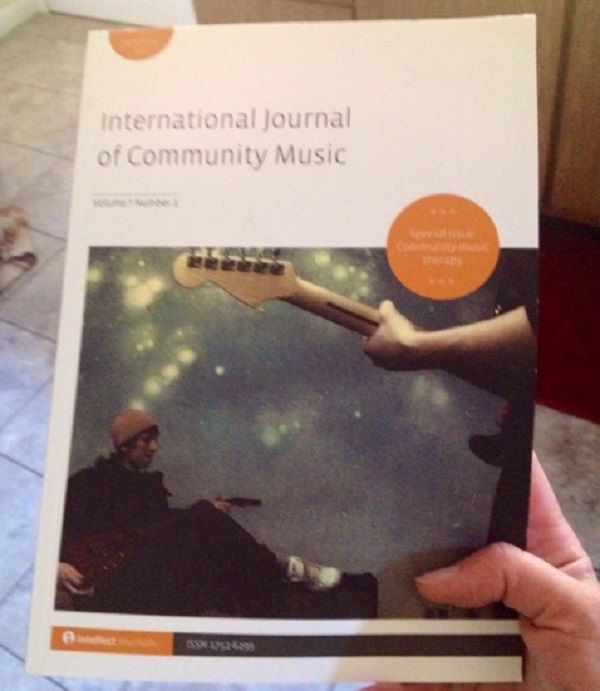 Image from The Musical Autist.
The International Journal of Community Music recently released its June 2014 issue which focuses on heavy metal through writings by the heavy metal studies academic community which explore heavy metal and its social effects in many different forms.
Centered around the concept of "community music," the journal investigates interactions between music and the surrounding community, but peers most deeply into how music can be a voice for events, values or changes in a community. Its general list of topics includes:
Music and informal educational settings
Music in areas of conflict and former conflict
Music and the youth service
Music in prisons and probation services
Music in health settings / Music and cultural policy
Music and Life-long learning
Genres and musical styles e.g. music-making of all kinds and all styles, listening, music technology
Philosophy of Community Music
Music, faith and spirituality
The "heavy metal special" issue concentrates its analysis on some of the more controversial areas of the interaction between heavy metal and culture. The topics of these essays seem ready to dig into the type of conflict that would make a good basis for a shredding album of brutally intense music.
International Journal of Community Music June 2014 issue contains the following contents:
Raising the horns: Heavy metal communities and community heavy metal music
Authors: Gabby Riches And Karl Spracklen
Kami semua headbangers: Heavy metal as multiethnic community builder in Penang Island, Malaysia
Authors: Marco Ferrarese
Reconceptualizing hard rock and metal fans as a group: Imaginary community
Authors: Rosemary Lucy Hill
'Ons is saam' – Afrikaans metal and rebuilding whiteness in the Rainbow Nation
Authors: Catherine Hoad
Metal made me who I am: Seven adult men reflect on their engagement with metal music during adolescence
Authors: Michelle Hines And Katrina Skewes McFerran
Mapping the underground: An ethnographic cartography of the Leeds extreme metal scene
Authors: Gabby Riches And Brett Lashua
On your knees and pray! The role of religion in the development of a metal scene in the Caribbean island of Puerto Rico
Authors: Nelson Varas-Díaz And Eliut Rivera-Segarra And Sigrid Mendoza And Osvaldo González-Sepúlveda
Hamburgers of Devastation: The pleasures and politics of heavy metal cooking
Authors: Michelle Phillipov
'The Black Sheep of the Family': Bogans, borders and New Zealand society
Authors: Dave Snell
The journal can be purchased at this location.
Tags: Heavy Metal, international journal of community music, karl spracklen, metal academia, nelson varas díaz