As it becomes clear that censorship is rampant on social media, Reddit is the latest company to stumble when its news channel censored all mention of the Orlando Pulse gay nightclub terrorist attack. According to users, the site removed all conversation about the event — including requests for a blood drive.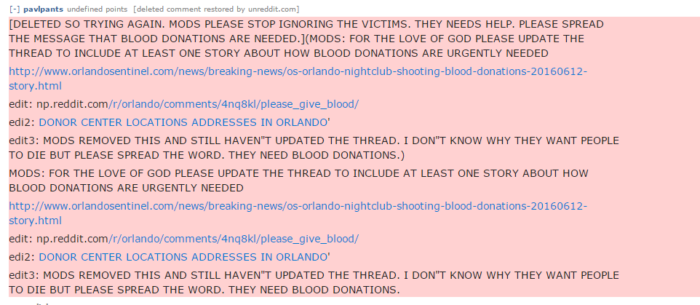 When asked about their behavior, the moderators of the channel — with the backing of Reddit's admins — either ignored the queries or censored the users. In one case, a mod lashed out with an angry comment directed at a user who publicly asked why the censorship was occurring.

The result was that a channel where one expects news and information became a void of missing stories, censored comments and deleted users, resulting in over 50,000 Reddit users unsubscribing from the channel. Many went to other channels to find their news fix, since the official news channel would not provide it.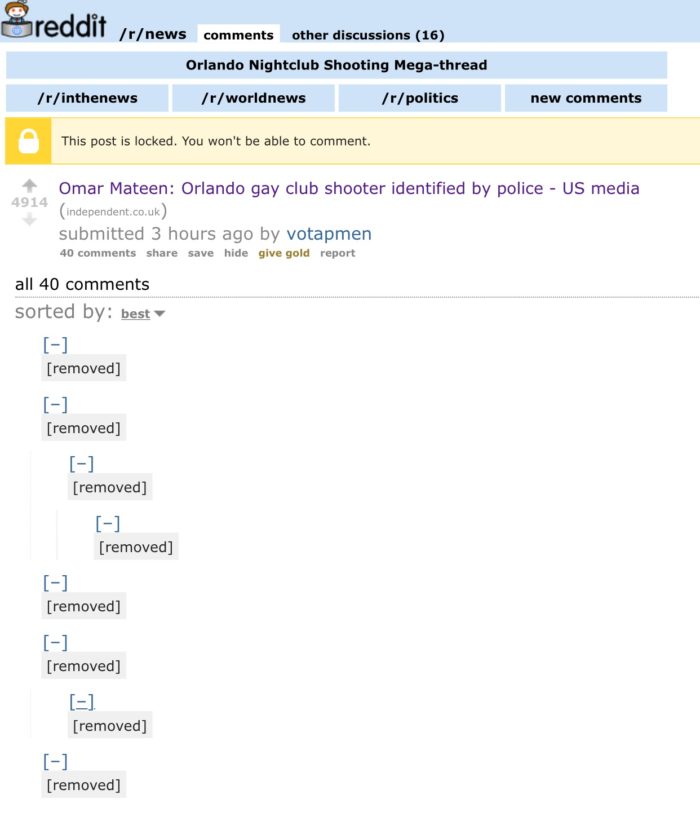 Again social media makes it clear that it is an echo chamber for officially accepted opinion. If you have the right opinion, your words will be repeated by the hive, which will make you a celebrity. People on such channels attempt to out-do each other in their flattery of popular ideas, which coincide with official opinion because most people simply repeat what they see and hear. As a result, the echo chamber intensifies.
This comes at a time when social media usage is falling, in part because of widespread distrust of government manipulation of social media such as Facebook in addition to its own bias. Some public figures are already withdrawing from social media as the inventor of the world wide web opines that social media companies and governments have turned the internet into a surveillance network. In addition to Reddit and Facebook, Twitter has also been caught pre-emptively censoring non-narrative content.

When the history of this period of time is written, it will become clear that we lived in a time of widespread suppression of information as a means of maintaining order, and that social media, far from being the counterpoint to this like the early internet, was in fact another captive means of controlling the narrative.
Tags: censorship, facebook, gamergate, metalgate, reddit, social media, twitter, you have aids lol