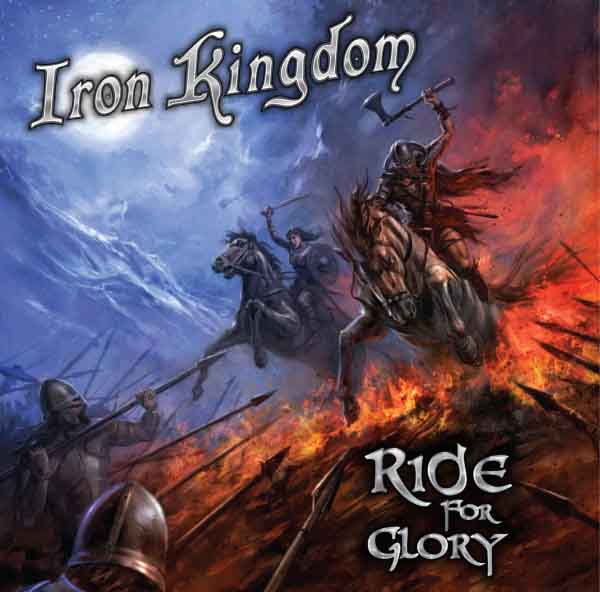 Sounding like an Iron Maiden with the annoying voice from Queensryche's vocalist from back in the day, Iron Kingdom make melodic heavy metal with the flexibility and propriety of conscious progressive rock. A very clear image of the character, lyrical theme and direction of the music arises through discrete but carefully-considered decisions to express the next clause with a literal musical change to match its change in words.

While the music could be described as progressive upon first impression, the result is closer to an extended and twisted pop-song format in which the pieces and functions are maintained but considerable variety is introduced. While some would object to this description, this is precisely what a progressive music arising from verse-chorus-bridge music should sound like: music that evolves to underpin the lyrical events taking place in the story being told. The vocals are kept within the framework of the music in a unified way through a composition of the melody line that strictly adheres to the moving harmony under it, rather than flying around in opera-like expression that takes a slow-moving support harmony as licence and liberty to stand out on its own. In here, the voice is a melodic instrument working in between the guitars and riding them (see Ozzy Obourne), not jumping on them as if they were trampolines (see Bruce Dickinson, Ronny James Dio).
Succeeding over the grandpa metal with progressive pretensions of post-2000 Iron Maiden by injecting a dose of proper progressive music with the influence of Queensryche, Iron Kingdom give us songs that actually progress and not just long, over-drawn affairs with over-extended bridge sections. While Ride for Glory is undeniably a song collection, the amount of content, its purpose within each song and their consistency track after track in all aspects while giving a distinctive-enough identity to each song give the album a chapters-in-a-story-like feeling of succession that while not altogether literal, can be felt from the music. Obviously an experienced band, Iron Kingdom know exactly what they are doing and more importantly the music is full with purpose, giving Ride for Glory a strong feeling of meaningfulness.
https://www.facebook.com/ironkingdom
Tags: 2015, Heavy Metal, Iron Kingdom, iron maiden, power metal, progressive, queensrÿche, Ride for Glory